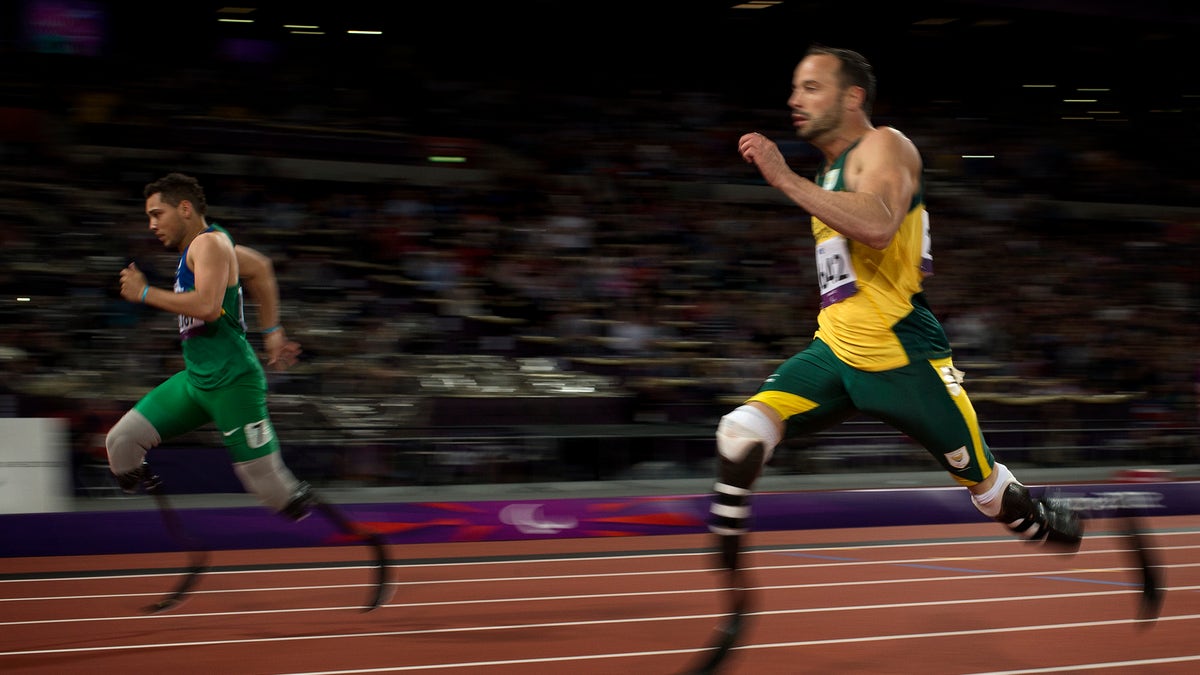 LONDON – Oscar Pistorius surrendered his 200-meter title in the London Paralympics in a stunning upset on Sunday, with Alan Oliveira overtaking the icon of the games on the finish line.
A month after making his groundbreaking Olympic debut, Pistorius had a clear lead going round the bend in the final. But Oliveira stormed down the home straight to beat the South African by 0.07 seconds.
Pistorius had come to the Paralympics hoping to go one better than the trio of golds he won in Beijing.
Next up for the South African is the 4x100 relay, and he'll be hoping to defend his titles in the 100 on Thursday and 400 on Saturday.
Last month, appearing alongside able-bodied athletes at the Olympics, Pistorius reached the 400 semifinals and the 4x400 relay final.