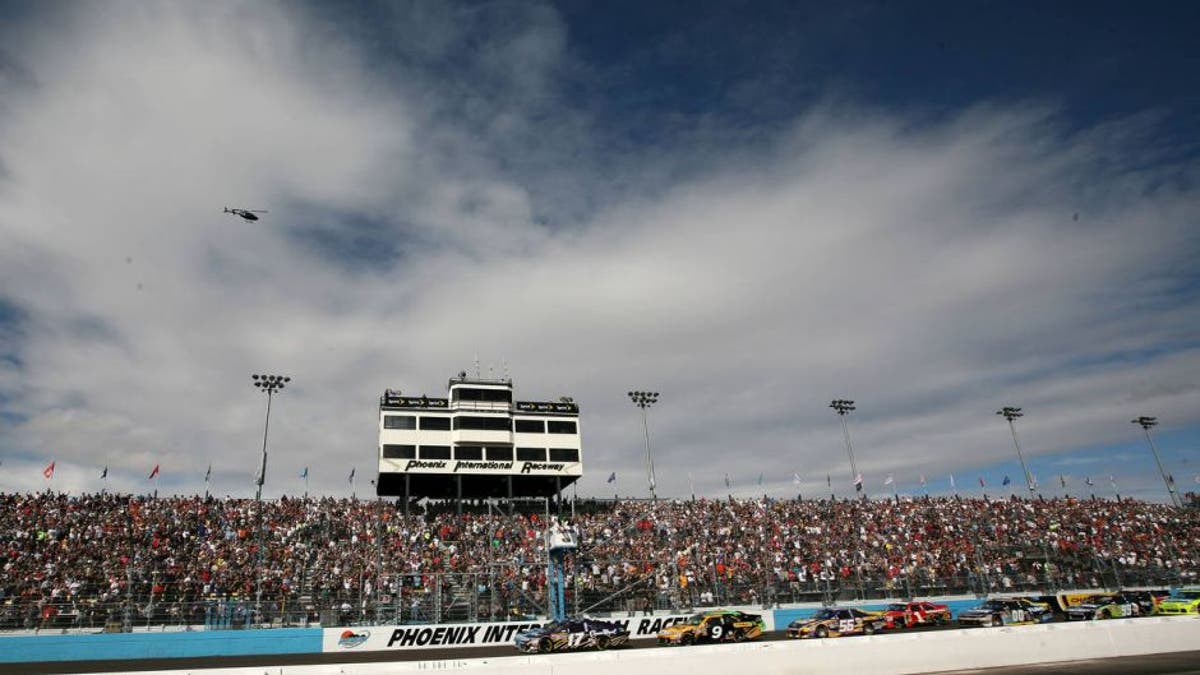 Phoenix International Raceway has announced that the track's grandstands are sold out for the Quicken Loans Race for Heroes 500 NASCAR Sprint Cup Series race on Sunday, Nov. 15.
The sellout occurred nearly a month ahead of race day, and it is the fifth-consecutive sellout for the fall race at PIR, making it arguably the toughest ticket in NASCAR.
"Going back to the controversial Gordon-Bowyer fight in 2012, Kevin Harvick's last-lap pass for the win in 2013 and last year's race when Kevin delivered in a must-win situation and Ryan Newman made that gutsy pass in the final turn, PIR has earned a reputation for having one of the most exciting and dramatic races of the year," track president Bryan Sperber said in a release. "We're seeing that reflected by the enthusiasm from fans to secure their tickets earlier and guarantee themselves a spot for the excitement this fall."
Although the grandstands are sold out for Sunday's race -- the final race of the Chase Eliminator Round from which four drivers will advance to the winner-take-all championship race at Homestead-Miami Speedway -- those wishing to attend may still purchase general admission tickets to PIR's Hillside area.