Pereira breaks down NFL Week 5 calls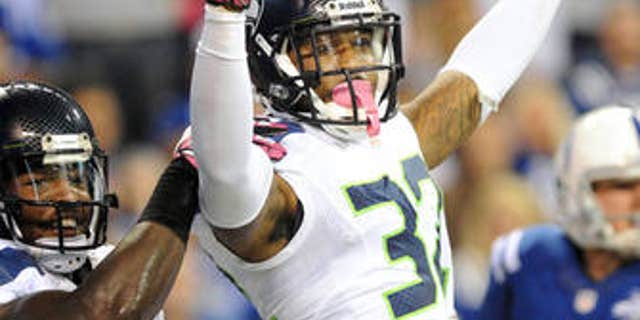 A couple of very close calls happened early Sunday in two different games with two different, but with interesting outcomes where both could have resulted in a safety, but only one did.
The first place took place in the Seattle-Indy game with 5:02 left in the first quarter with the Seahawks leading 10-0.
Here was the situation: The Colts had the ball, fourth-and-3 from their own 27-yard line. Pat McAfee was punting, but it was blocked by Jermaine Kearse. The ball went into the end zone and Seattle's Jeron Johnson fell on the ball as it was headed toward the back of the end line.
It was ruled a safety on the field and after a review by the replay assistant, the call stood. Many thought it was a touchdown, but recovering a fumble is exactly the same as catching a pass. You must maintain control of the ball as you're hitting the ground. When Johnson recovered it, there was slight movement of the ball, which was just enough to not let them overturn the call.
When you're talking about boundary line, you are talking about maintaining possession. They officials are were able to run the video frame-by-frame. This is like a reception, where the player must maintain possession when going to the ground.
The key word in a referee's statement: The ruling stands, which means there wasn't enough to reverse it and there wasn't enough to confirm it. And that's exactly what replay should be. If you can't prove that the call was incorrect, then let it stand.
The other play happened in the Eagles-Giants game.
Here was the situation: The Giants had the ball, first-and-10 from their own 5-yard line with eight seconds left in the first quarter. The Giants had the lead 7-3.
Giants running back David Wilson carried the ball and his forward progress was ruled to have been stopped at the 2-yard line, however, the Eagles' Cedric Thornton pushed Wilson into the end zone.
What made this play interesting was that Wilson disengaged from Thornton and tried running out of the end zone. To me, that takes away the initial forward progress spot at the 2-yard and I think this could have been a safety.
By the way, the only thing reviewable is the initial spot of contact, which is clearly out in the field of play. Whether Wilson disengages and whether forward progress should be taken off because of it, is not reviewable.