Penn State beats Navy 34-7 for O'Brien's 1st win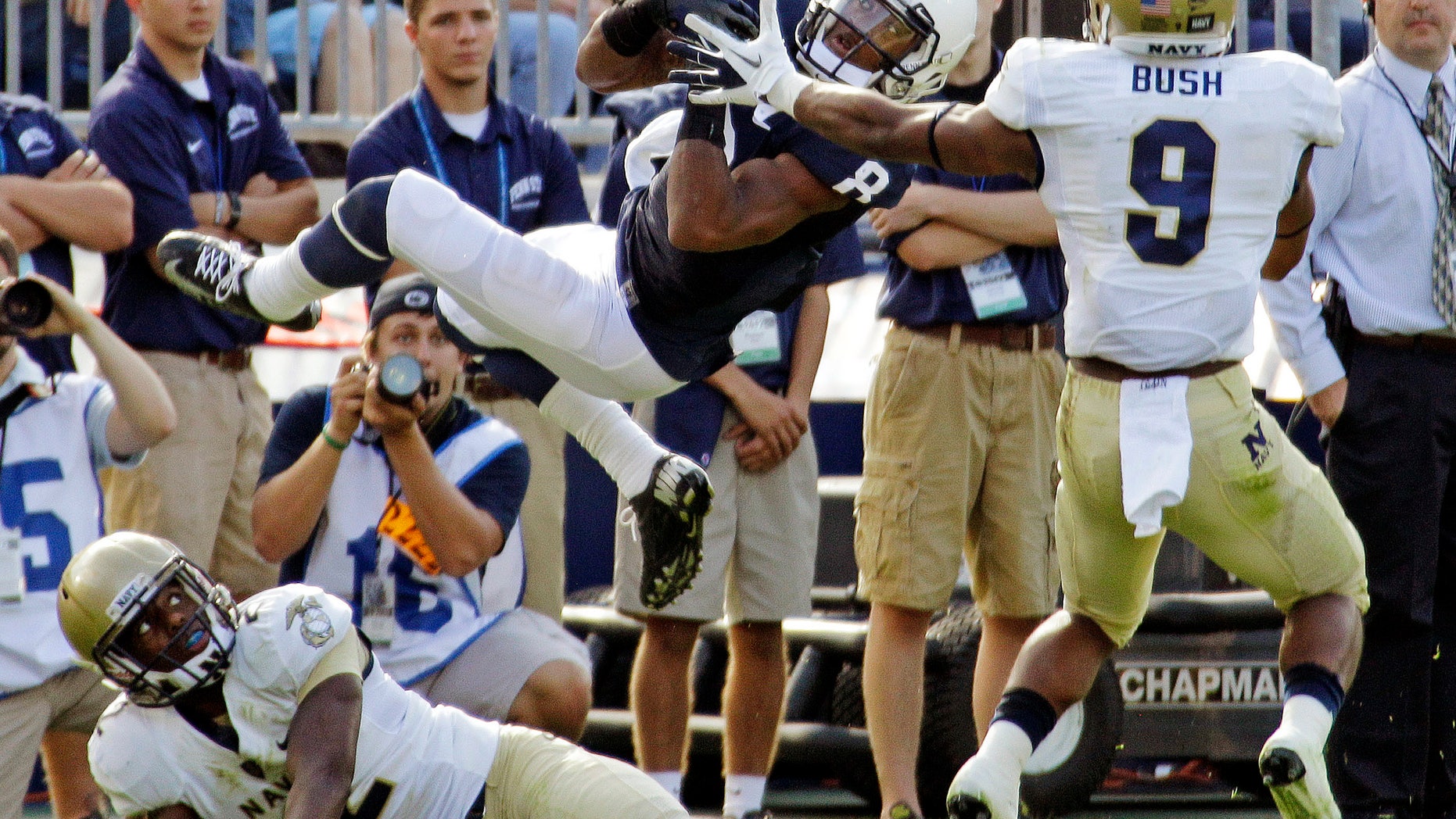 STATE COLLEGE, Pa. – Matt McGloin threw for 231 yards and four touchdowns and Penn State overwhelmed Navy in a 34-7 win Saturday for rookie coach Bill O'Brien's first career victory.
The Nittany Lions (1-2) rolled to a morale-boosting victory following two draining losses to open a season of change in Happy Valley. Penn State picked up its first win since the NCAA levied landmark sanctions in July.
Allan Robinson torched the Midshipmen's porous secondary for three touchdowns and 136 yards on five catches, while Linebacker U. forced four turnovers including linebacker Mike Hull's 74-yard fumble return to make it 34-0 in the fourth quarter.
Gee Gee Greene ran for 70 yards and a score for the Midshipmen (0-2).
After a trying offseason, the 98,000 fans partied in the Beaver Stadium stands on a sunny afternoon, rocking to choruses of "We Are ... Penn State" after big plays.