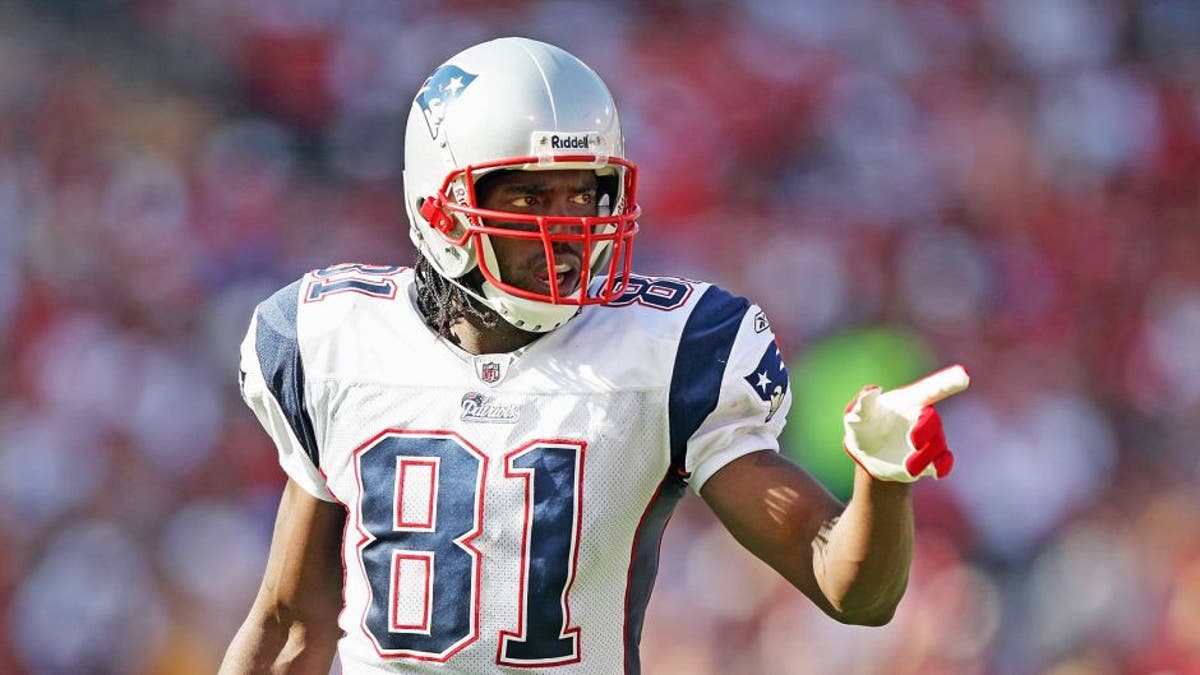 The New England Patriots are no strangers to offseason trades. Bill Belichick has never been afraid to acquire a veteran that could potentially have a huge impact in the short term.
The Patriots proved that to be evident last week when they made a couple of surprising moves to acquire not one, but two talented players on offense. The first netted New England former No. 7 overall pick Jonathan Cooper and a second-rounder in the upcoming draft. The second trade came shortly thereafter as they acquired a tight end in the Rob Gronkowski mold, Martellus Bennett.
These transactions are similar to the risky trade New England made in 2007. On the second day of the draft, the Patriots sent a fourth-round pick to the Raiders in exchange for Randy Moss, who quickly became disgruntled in Oakland after two mediocre seasons.
Well, the trade worked out brilliantly for New England, and it didn't take long for that to happen. As for the Raiders -- it didn't quite have the result they had hoped. Here's how it turned out for both sides, with the Patriots looking like geniuses and definite winners.
Patriots:
Randy Moss: The then-30-year-old receiver made an immediate impact in New England, showing shades of his younger days with the Minnesota Vikings. His record-breaking 23-touchdown season in 2007 played a huge part in leading the Patriots to the Super Bowl. Of course, it ended with their only loss of the season, finishing the year 18-1. The chemistry between Brady and Moss was incredible, too. The two hooked up on deep passes consistently, with Moss averaging 15.2 yards per reception in 2007 and 2009. And it was evident Brady had plenty of trust in Moss. In their first season, Brady targeted his 6-foot-4 wideout 160 times -- the third-most in Moss' career to this day.
Moss' reliability helped provide a big boost in Brady's numbers, too. Brady won MVP honors in his first season with Moss, posting arguably the best season of his career with 50 touchdown passes against eight interceptions.
Moss went go on to play four seasons in New England, the last of which was cut short due to a trade in 2010. Before being traded back to the Vikings due to contract issues and displeasure with the situation, Moss racked up 3904 yards on 259 catches with a total of 50 touchdowns, making the Pro Bowl twice. Oh, and that trade to Minnesota netted the Patriots a third-round pick in exchange for Moss and a seventh rounder -- essentially getting more compensation than what they paid for him in 2007. It was just another example of the Patriots' brilliance.
Raiders:
John Bowie, DB (fourth-round pick): Because of the Raiders' dire need to trade Moss, they were only able to recoup a fourth rounder in exchange for the disgruntled receiver. With that pick, 110th overall, Oakland took John Bowie. Don't recognize the name? That's because he played two seasons in the NFL and never made a start, making five appearances in his career. He missed the entire 2008 season due to a knee injury and was waived by the Raiders in September of 2009. Bowie then bounced from the Browns to the UFL, then back to the NFL on the Bengals' practice squad. Eventually, Bowie wound up in the CFL in 2013, where he only lasted 12 days with the Hamilton Tiger-Cats.
It's a stretch to say that the Patriots' recent acquisitions of Bennett, Cooper and a second-round pick will be as impactful as the Moss trade. There are questions about Bennett's focus and attitude, the latter of which was something Moss heard about in his career. And despite being a top-seven pick in 2013, Cooper only started 11 games in two years with the Cardinals -- both due to injuries and performance.
Trading Chandler Jones seemed like a risky move, but it will really only hurt New England for one year. There was little chance they were going to re-sign him when his contract expired after next season, given the lucrative market for pass rushers. Just look at Olivier Vernon's five-year, $85 million deal. And the fourth rounder that New England sent to Chicago for is a low-risk, high-reward move, much like the one they made for Moss nine years ago. Time will tell how these turn out for New England, but they could be the moves that elevate the offense to the next level.