Patriots' Bill Belichick intrigued by Bradley Fletcher's length at CB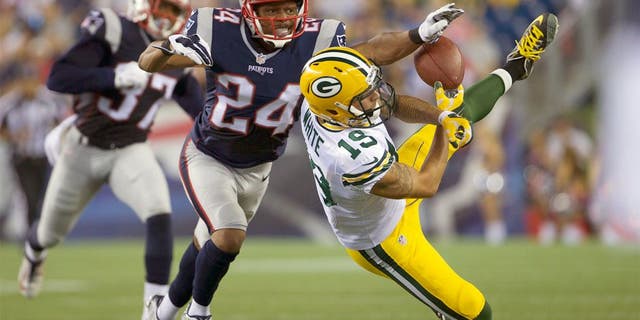 NEWYou can now listen to Fox News articles!
After three preseason games, it appears as though the New England Patriots' cornerback situation isn't as bad as everyone thought it would be heading into training camp.
Malcolm Butler is the consensus No. 1 corner on the team, while Tarell Brown and Bradley Fletcher have emerged as the other two starters in nickel packages. All three players have relatively good size at corner, but one has stood out to Bill Belichick. It's Bradley Fletcher.
"He's definitely a longer corner compared to a lot of them," Belichick said via Mike Reiss of ESPN. "He's got good length and it showed up in a few plays. Certainly did last week. We'll take a look at the film, and try to figure out how to use him the best we can."
Brown was playing like the team's No. 2 corner of late, but it appears that Fletcher has emerged as a starter as well. According to Reiss' snap count, Fletcher was on the field for nine more plays than Brown, and just four less than Butler.
He and Butler could form a solid duo at corner with Brown in the mix as well. Because of the unsettlement at corner, safety Devin McCourty was seeing time on the outside, but that doesn't appear to be necessary given recent play at the position.
Currently both Fletcher and Brown are listed as backups to Butler and Logan Ryan on the depth chart, but that can -- and probably will -- change before the season begins.
(h/t ESPN)