Padres dugout applauds Pat Murphy after first big-league ejection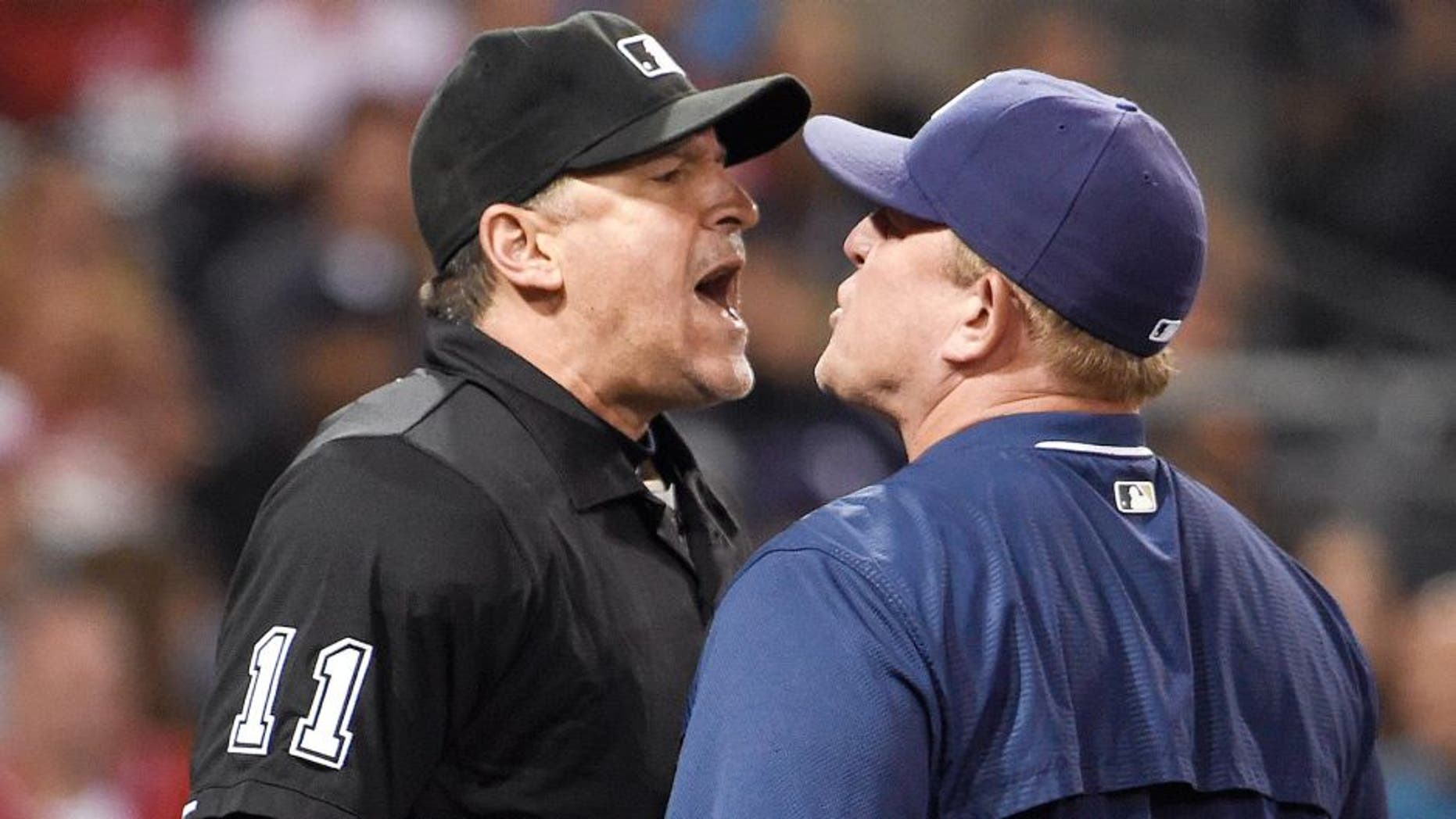 San Diego Padres interim manager Pat Murphy was ejected for the first time in his major-league managerial career, which was accompanied by an ovation from Padres fans and players alike.
The Padres were on edge on Monday when they believed home plate umpire Tony Randazzo was squeezing starter Ian Kennedy, which came to a boiling point when Billy Hamilton was granted a walk in the fourth inning on a borderline 3-2 pitch.
As Hamilton trotted to first, Murphy barked at Randazzo asking him where the pitch missed.
Murphy's conversation with the ump escalated and he was soon tossed from the game, marking his first major-league managerial ejection.
And he certainly got his money's worth.
After being ejected, Murphy approached Randazzo and jawed back and forth with the ump as the crowd cheered him on.
Upon returning to the dugout to descend into the clubhouse Murphy was met by applause from players on the bench.
Despite the support, Murphy was regretful after the game.
"That guy has been umpiring up here for a long time, and he is a good umpire, and I can't see from the angle I am at," he said. "I don't have a good view from the view I had. I thought it was a strike. It probably wasn't, and I got a little hot about it and said too much."
Watch the pitch in question and the ensuing ejection for yourself here.
(h/t San Diego Union-Tribune)