P.K. Subban and Evgeni Malkin had the saddest fight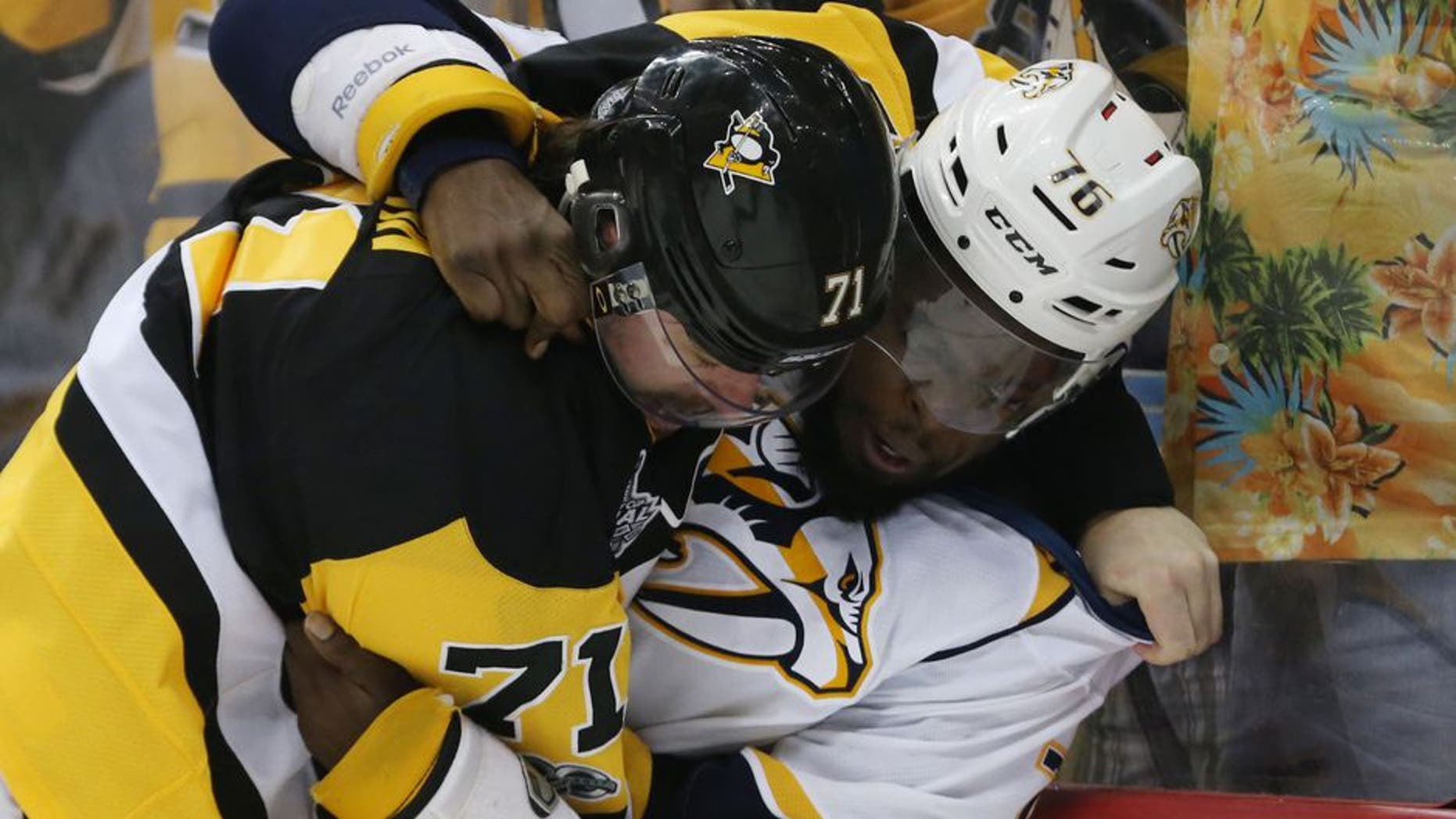 Things didn't go so well for the Predators in the third period of Wednesday night's Game 2 in Pittsburgh. They collapsed and allowed three quick goals to the Penguins ( largely thanks to Pekka Rinne's putrid performance) and were clearly frustrated.
Defenseman P.K. Subban tried to take out some of that frustration by dropping the gloves with Evgeni Malkin well after a whistle. While they're both big-time stars with elite talent, neither of themare particularly respectedfor their fighting ability.
Everyone at home was swiftly reminded why.
What resulted had to beone of the worst "fights" that the NHL has seen this season. It was so bad that even Bryce Harper had to beembarrassed for them.
No, this one was more of an aggressive hug-fest featuring two guys who really, really didn't want to stop clinging onto each other despite their insistence on mixing it up. It's almost like they didn't expect the linesmen to let them fight, so when the officials backed off the two players just panicked and held on for dear life.
Even Malkin acknowledged it was a snoozer.
Its a bad fight, he said.We hold each other for a minute. I dont want to fight with Subban. He approached me after the whistle, and Im upset and I come to him and Subban come to me. Its fine, I forgive him.
It's not like fans should expect much fighting in playoff hockey,especially between two star players, sowhatever. But if you're going to drop the gloves, it's not unreasonable to ask for just a little bit more entertainment thanwhat this one provided.