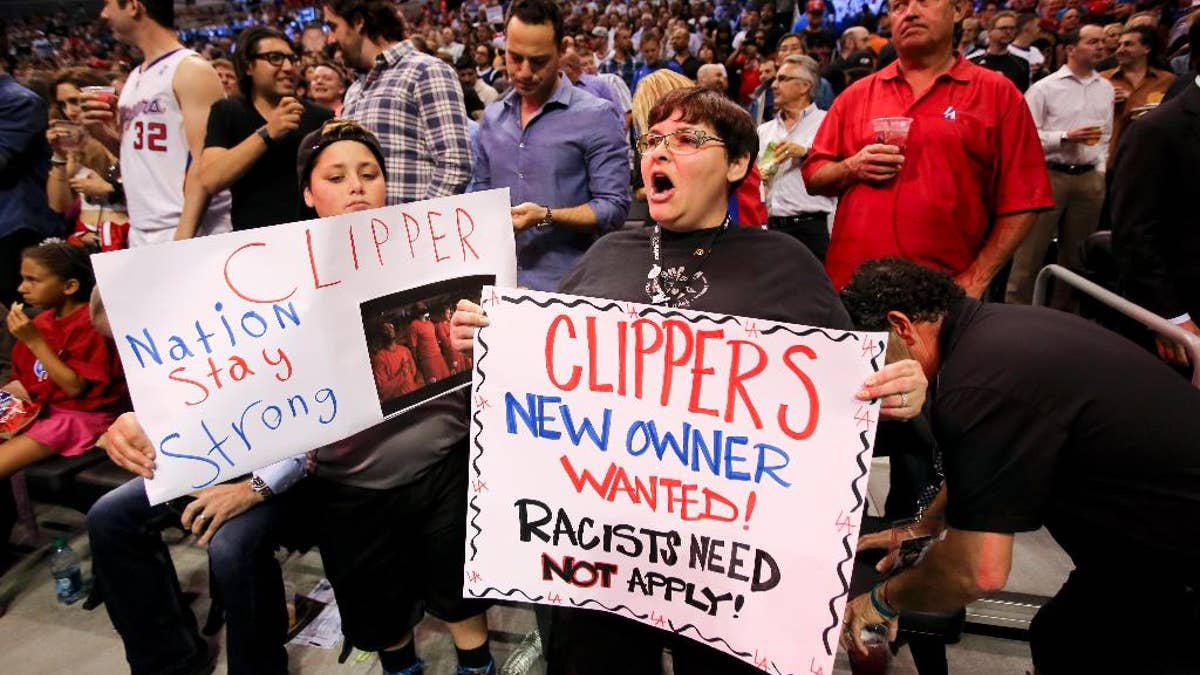 LOS ANGELES – If Donald Sterling is compelled to sell the Los Angeles Clippers, the list of potential buyers will have more stars than the team's roster.
Oprah Winfrey leads the list of wealthy luminaries who announced their interest in purchasing the club shortly after NBA Commissioner Adam Silver banned Sterling from the league for life.
Winfrey's spokesperson confirmed Wednesday she is already in discussions with record-label mogul David Geffen and Oracle CEO Larry Ellison to pool their vast resources for a bid.
They won't be alone, either. Music mogul Sean Combs tweeted his interest in going after the Clippers, and boxing champion Floyd Mayweather Jr. wants to form a group to buy the team.
Celebrities ranging from Matt Damon to Oscar De La Hoya expressed interest in joining an ownership group.