OneMain Financial leaving Elliott Sadler, JR Motorsports at season's end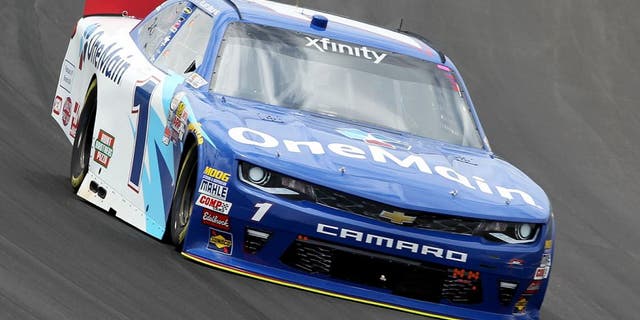 NEWYou can now listen to Fox News articles!
After over a decade as a partner with NASCAR XFINITY Series driver Elliott Sadler, OneMain Finanical will cut ties with the JR Motorsports driver at the end of the 2016 season.
After a shift in power at the top level, the company has decided to reallocate money to other places, which does not include sponsoring Sadler's No. 1 Chevrolet for the 2017 season.
Sadler won the XFINITY Series race at Talladega Superspeedway earlier this year.
JR Motorsports wants to continue with three cars next season, but that all depends on the efforts to find other sponsors to fill the void of OneMain Financial's departure.
The organization also fields the No. 7 for Justin Allgaier, as well as the No. 88, which is shared between multiple drivers throughout the season.