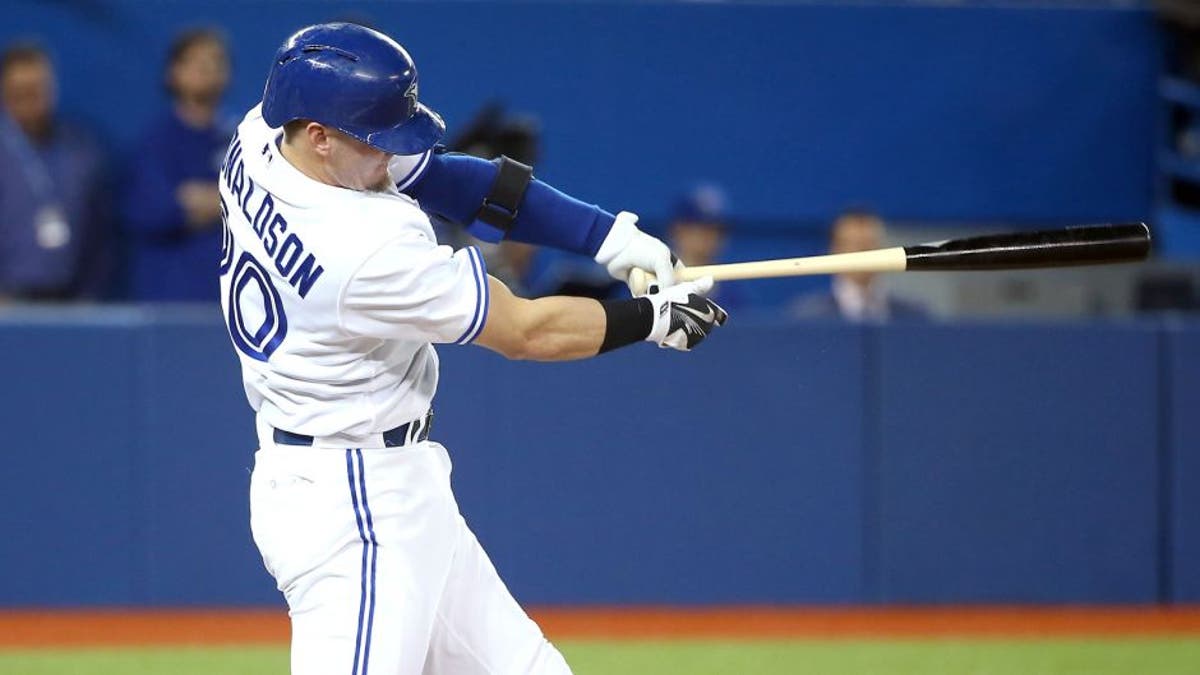 Whenever Oakland Athletics general manager Billy Beane makes a shocking trade, it's important to remember: context is everything.

Shipping 2014 breakout star Josh Donaldson to the Toronto Blue Jays for a package of players including Brett Lawrie, Sean Nolin, Kendall Graveman and Franklin Barreto hasn't paid off well for the A's just yet in 2015. Donaldson is obliterating expectations in his first year in Toronto and perhaps even zeroing in on the AL MVP award, while the A's are in last place.

However, as Jesse Spector of the Sporting News writes in a new piece, the A's won't necessarily look back on this trade as the 'disaster' some fans and media assumed it would be.

Yes, Donaldson is playing out of his mind, but the Jays had to mortgage their farm system for David Price and Troy Tulowitzki (among others) to finally eclipse the .500 mark and become the AL East division contenders most assumed they would be.
With the A's wallowing in last place in the West, there's no guarantee that they'd have been a contending team with Donaldson in the mix (especially considering their season-long bullpen issues).

As for the A's return in the deal, results have varied. Lawrie, the most 'established' of the players coming over rom Toronto, has shown flashes of both brilliance and frustration, so far his career calling card to so speak. The other players obtained in the deal warrant further study. As Spector points out, the 2015 performances from Graveman (6-9, 4.27 ERA) and Nolin (2.52 ERA with Triple-A Nashville) indicate both are feasible starting pitching options for 2016 and beyond.

The true wild card, at least according to Spector, is Franklin Barreto. Though the Single-A infielder is only 19 years old, Spector holds him in high regard. Barreto has hit .298/.329/.492 this season with the Class A Stockton Ports, which could indicate a bright future for him in the organization if he continues to mature at that rate. After all, 20-year-old phenom Carlos Correa blazed through the Houston Astros' system en route to assuming a vital spot on their roster as they look to make the postseason.
There is also the factor of Donaldson's contract status, which Spector addresses as follows:

The argument can still be made that Beane did not have to trade Donaldson so soon. The third baseman is not eligible for free agency until after the 2018 season. This argument, however, puts aside Oakland's still bleak financial picture.

Donaldson has a reasonable $4.3 million salary this year, and with three more arbitration years coming, he is going to be a very wealthy man, whether by that process or by a contract extension that would have been folly for Oakland to give to a player into his 30s.

Revisiting 'the trade' at this point in the 2015 season shows Donaldson clearly excelling and the A's clearly not - but the progress made by the players obtained by Oakland in the deal could make this trade look entirely different a few years down the line if Spector's analysis proves on-point.

(h/t Sporting News)