NHOF: Herb Thomas Heads 2013 Hall Class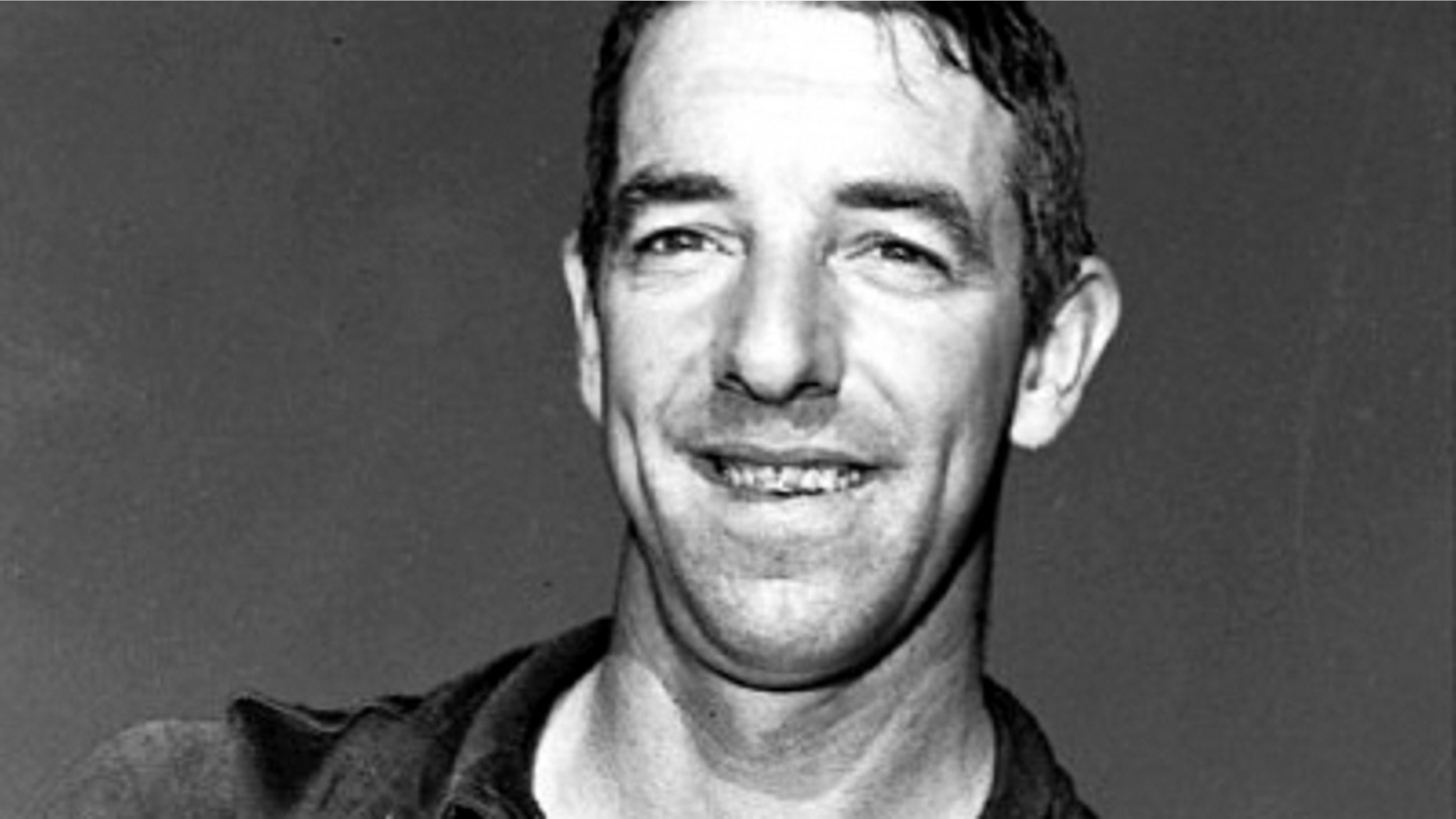 The 2013 NASCAR Hall of Fame class features a mix of the old and the new, with pioneers of the sport joining a contemporary racer. Three drivers made the cut, as well as one driver and team owner, and one team owner best known for his mechanical prowess.
Inducted this year were Herb Thomas, Leonard Wood, Rusty Wallace, Cotton Owens and Buck Baker. The five were announced Wednesday night live on SPEED during NASCAR Race Hub.
"The whole class is just a good balance of our whole heritage," said NASCAR President Mike Helton. "... It's tough to pick out, and there's (53) votes and everyone has their own opinion, but it all comes together."
A total of 53 votes were cast by the NASCAR Hall of Fame nominating committee, plus media representatives, car manufacturer representatives, retired drivers, retired owners, retired crew chiefs and other industry leaders. NASCAR fans were also given one vote.
"I think as I was in the room, it's pretty clear that this was the toughest class to date in making choices," said NASCAR Chairman and CEO Brian France. "But it's going to be a great class, I'm sure."
Following are the members of the Class of 2013, who will be inducted into the NASCAR Hall of Fame on Feb. 8, 2013.
HERB THOMAS — Truly one of NASCAR's first superstars, Thomas was the first to win two NASCAR premier series championships (1951, '53). He finished second in the points standings in 1952 and 1954 giving the North Carolina veteran top-two championship finishes in four consecutive seasons. He finished outside the top two in the championship only once (fifth in 1955) between 1951 and 1956. Thomas won the 1951 championship driving self-owned cars.
Thomas won the second running of Darlington Raceway's famed Southern 500 in 1951 and with back-to-back victories in 1954-55 was the race's first three-time winner. Thomas won 48 times in series competition, a number that continues to rank 13th all-time. His 48 victories in 228 starts equates to a series-record winning percentage of 21.05. Thomas won races in seven consecutive seasons from 1950 through 1956.
After retiring from competition following the 1962 seasons, Thomas went on to start a trucking company and sawmill. He was named one of NASCAR's 50 Greatest Drivers in 1998.
LEONARD WOOD — The Wood Brothers team is renowned as the innovator of the modern pit stop. Leonard Wood, brother of Glen and Delano Wood, was front and center in its development as chief mechanic – that's what they called crew chiefs in the early days – for the Stuart, Va.-based team.
When NASCAR began adding superspeedways – and pit stops – Wood figured out ways to get the race car serviced in the least amount of time. One major achievement in the team's pit stop arsenal was the light-weight jack that replaced floor jacks weighing more than 100 pounds found in the repair shops of the day. With Wood's choreography the team excelled like no other. Wood continued to go over the wall to change tires well into his 50s.
In 1965, Ford and Colin Chapman hired the Woods to service Jim Clark's car in the Indianapolis 500. Another Wood innovation, an internal device allowing fuel to flow more quickly from a gravity-based fuel tank, dramatically reduced pit times and was key in Clark's victory. Wood's accomplishments were not confined to pit road. He ran the team's engine shop that provided horsepower and longevity on a par with rivals Holman-Moody and Petty Enterprises. That was instrumental to the success NASCAR Hall of Fame inductee David Pearson enjoyed as Pearson won 43 races between 1972 and 1978. Racing legends Neil Bonnett, Cale Yarborough, A.J. Foyt and Dan Gurney are among drivers winning in Wood Brothers-prepared and crewed cars.
RUSTY WALLACE — The 1989 NASCAR Sprint Cup Series champion, Wallace followed his father Russ Wallace onto the race track – a path taken as well by brothers Mike and Kenny. Rusty Wallace competed at weekly tracks in Missouri before moving to Midwest-based touring series in which he was identified as a racing star of the future.
He was the U.S. Auto Club's 1979 rookie of the year finishing third in points to champion A.J. Foyt. In 1983, he won the American Speed Association title competing against NASCAR Sprint Cup champion-to-be Alan Kulwicki and Mark Martin.
Wallace's first NASCAR Sprint Cup race resulted in his first top-five finish: second at Atlanta Motor Speedway in 1980 driving for Roger Penske. He came to the series full-time in 1984 and won rookie of the year honors driving Cliff Stewart's Pontiacs. Moving to drag racer Raymond Beadle's Blue Max Racing in 1986, Wallace won his first of 55 races, capturing the checkered flag at Bristol Motor Speedway. His 55 victories rank tied for eighth all time. He was especially adept on the circuit's short tracks winning 25 times at Bristol, Martinsville, North Wilkesboro and Richmond.
Wallace remained with Beadle through the 1990 season, winning the 1989 championship by a 12-point margin over Dale Earnhardt. Wallace won 18 times with Blue Max Racing, including road races at Infineon, Riverside and Watkins Glen.
Although failing to win another championship, Wallace's most successful seasons were spent behind the wheel of Penske Racing Fords, Pontiacs and Dodges from 1991 through his retirement in 2005. He won 37 times in Roger Penske's cars finishing second in the points in 1993, the best of 11 top-10 championship rankings with the organization. Wallace currently is an ESPN NASCAR analyst.
COTTON OWENS — There are successful drivers and there are successful owners. But, rarely are there both. Cotton Owens joins NASCAR Hall of Fame member Junior Johnson as masters of the two crafts.
Owens was more than successful behind the wheel, winning nine times in NASCAR's premier series competition, including the 1957 Daytona Beach road course which marked Pontiac's first NASCAR victory. He nearly won the 1959 championship, finishing second to NASCAR Hall of Fame inductee Lee Petty. Concurrently Owens raced NASCAR modified stock cars and won the 1953-54 championships.
But as an owner, Owens stood out as one of the greats of NASCAR's early eras. His eye for talent was unmatched. He hired Johnson in 1962, the same season in which he began a future championship relationship with another NASCAR Hall of Fame inductee, David Pearson.
Johnson spent only four races with Owens but with Pearson, well, that was another story. Twenty-seven of Pearson's 105 NASCAR premier series victories were recorded in a Cotton Owens car. The pair teamed to win the 1966 championship after Pearson, driving an Owens Dodge, finished third in points in 1964. In 1998 Owens was named one of NASCAR's 50 greatest drivers.
BUCK BAKER — Elzie Wylie "Buck" Baker established himself as one of NASCAR's early greats, becoming the first driver to win consecutive NASCAR premier series championships. That repeat performance in 1956-57 was the meat of an incredible four-year span; in 1955 and '58 Baker finished as the series championship runner-up.
The first series championship for Baker came while driving for owner Carl Kiekhaefer, who had assembled the first multi-car team in NASCAR while also blazing a trail in using his cars as promotional tools for his other business, powerboat motors. Baker's second championship came in his own cars.
Baker drove a bus before becoming an auto racer – perhaps a partial explanation for his versatility behind the wheel, as he also won races in NASCAR's Modified, Speedway and Grand American series. But his legend was made in NASCAR's premier series; his career victory total of 46 ranks 14th all-time.
Baker was named one of NASCAR's 50 Greatest Drivers in 1998. Prior to his passing in 2002, Baker blazed another trail, founding a series of high-performance driving schools at Atlanta Motor Speedway, Bristol Motor Speedway, Darlington Raceway and North Carolina Speedway. His son Buddy followed his father's footsteps as well, winning the Daytona 500 and also making the 50 Greatest Drivers list.
The first NASCAR Hall of Fame class in 2010 consisted of Bill France Sr. and Jr., Dale Earnhardt, Richard Petty and Junior Johnson.
In 2011, David Pearson, Lee Petty, Bobby Allison, Ned Jarrett and Bud Moore were voted into the Hall.
The 2012 class consisted of Richie Evans, Dale Inman, Darrell Waltrip, Glen Wood and Cale Yarborough.
Tom Jensen is the Editor in Chief of SPEED.com, Senior NASCAR Editor at RACER and a contributing Editor for TruckSeries.com. You can follow him online at twitter.com/tomjensen100.