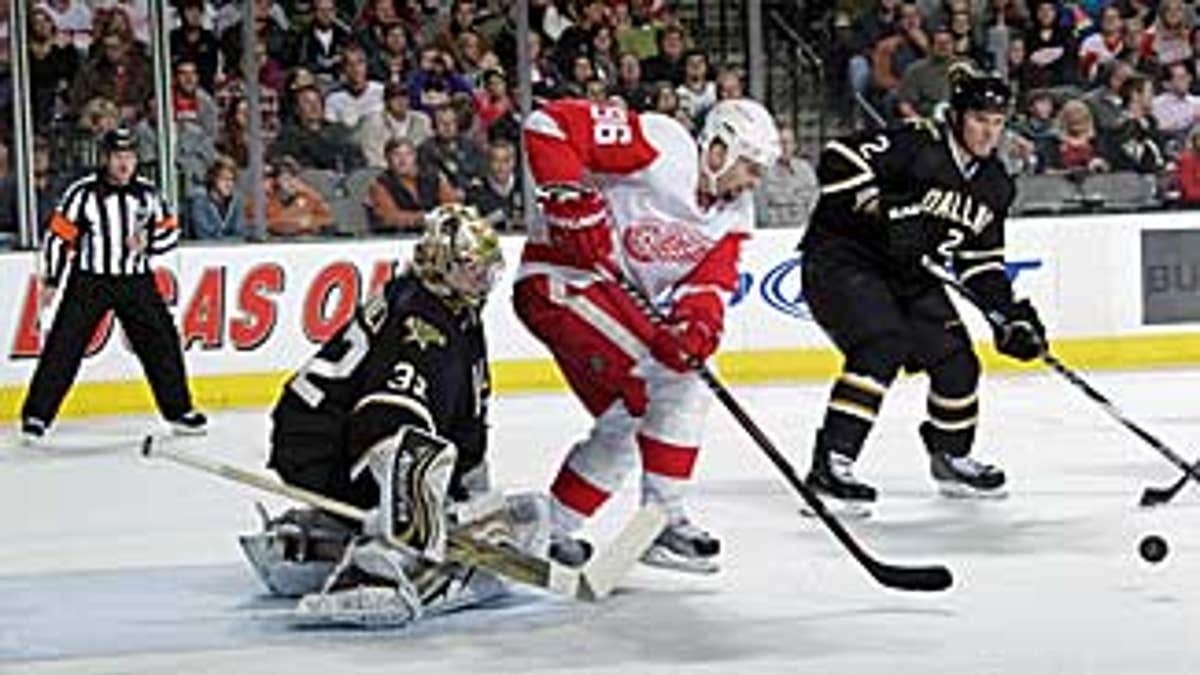 The Detroit Red Wings' continued pursuit of the No. 1 seed in the Western Conference will be shown on national television Thursday night.
Detroit, which now only trails the Vancouver Canucks by five points, will host the Dallas Stars at Joe Louis Arena. Game time is slated for 7:30 p.m. ET and can be seen on the NHL Network in the U.S.
Dallas has struggled recently -- the Stars have lost five in a row -- and now resides in 10th place in the West.
Canadian fans will also be treated to the "Original Six" showdown featuring the Montreal Canadiens and Toronto Maple Leafs from the Bell Centre. That game is set to begin at 7:30 p.m. ET and can be seen on RDS.