Neil Walker bought a new home in Pittsburgh before he was traded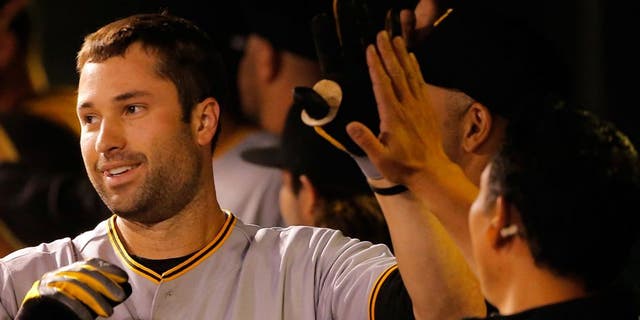 Prior to being traded by the Pirates, Neil Walker and his family made a major purchase in the Pittsburgh area.
According to a report from Pittsburgh's Action News 4 that cites Walker's father, the second baseman recently bought a new home in Pine Township, Penn., which is about 20 miles away from the Pirates' home field at PNC Park.
Walker's new home will become an offseason residence for him now, as he was traded to the New York Mets at the Winter Meetings on Wednesday in exchange for pitcher Jon Niese.
Walker's father, Tom, says his son will continue to make his home in Pittsburgh despite the trade, as both Walker and his wife originally hail from Pennsylvania.
"Pittsburgh is home for Neil. There are quite a few family members here. He likes Pittsburgh," Tom Walker said. "His wife is from Pittsburgh. They wanted to make that their permanent home and they invested in a brand new house out here at Lake MacLeod and it's a very nice home, so he's got himself a home he can grow with in the future, and I know he's going to be a part of this community for a long, long time."
Walker was drafted in the first round of the 2004 amateur draft out of Pine-Richland High School in Gibsonia, Penn., by the Pirates.
After he made his major-league debut in 2009 at age 23, he soon became a hometown hero -- particularly to his family, who was able to frequently watch him play in person.
"It was fun while it lasted. It was a ball," the elder Walker said. "We had a wonderful time here. We're still Pirates fans but we're going to learn how to be Mets fans too."
Now, Tom and his family are trying to sort out how they'll travel to see Neil play this coming season.
"We're going through a little emotional period right now trying to figure out how we are going to get to Flushing, New York to watch a few games," he said.
Walker added a steady bat to the Pirates' lineup in his six-plus seasons with the team, averaging .272/.338/.431 with 18 home runs and 81 RBI per 162 games.
Walker's father waxed nostalgic about having lunch with him prior to home games and going fishing with him on off-days, traditions that will be limited to the offseason now.
"The one thing I'm going to miss the most is watching him succeed," he said.