Ndamukong Suh's contact with Ryan Fitzpatrick deemed inadvertent by NFL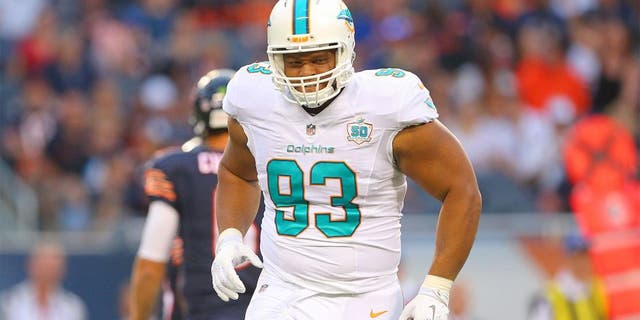 NEWYou can now listen to Fox News articles!
Dolphins defensive tackle Ndamukong Suh won't be disciplined by the NFL for making contact with Jets quarterback Ryan Fitzpatrick on Sunday.
During Miami's 27-14 loss to the Jets in London, Suh chased own Fitzpatrick on a rollout out of bounds and his foot made contact with Fitzpatrick's helmet, which came off.
Suh, who has a checkered history of personal fouls, suspensions, late hits, and fines, was thought to have intentionally kicked Fitzpatrick in the head.
NFL spokesman Mike Signora said the league looked at the play and that was not the case.
"The play was reviewed, the action deemed inadvertent, and as a result there will be no discipline assessed," Signora said.