NBC says Bob Costas' opinions 'are his own' after warning football's future is in jeopardy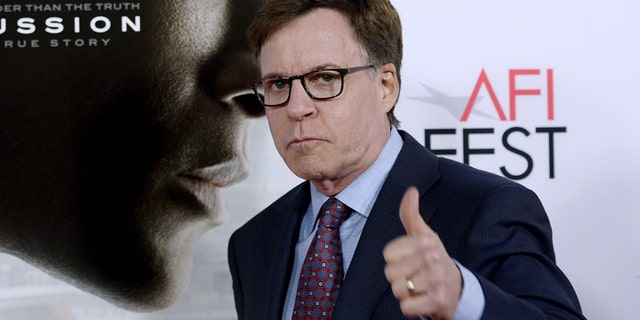 Days after veteran sportscaster Bob Costas said the future of the NFL is bleak and the game "destroys people's brains," the network that hosts "Sunday Night Football" downplayed his remarks.
Costas, the longtime NBC broadcaster, said at the University of Maryland on Tuesday that the one-time "cash machine" sport was suffering after multiple investigations into former players who've experienced serious health issues, USA Today reported.
"The reality is that this game destroys people's brains," Costas said. "Not everyone, but a substantial number. That's the fundamental fact of football, and that to me is the biggest story in American sports."
Costas was referring to chronic traumatic encephalopathy, a brain disease linked with repeated head trauma that has become a concern for many athletes, but mostly those playing in the NFL.
An NBC Sports spokesperson told The New York Daily News, "Bob's opinions are his own, and they do not represent those of the NBC Sports Group."
In a July report, researchers studying the brains of 202 former football players discovered traces of CTE in nearly all of them, The Associated Press reported.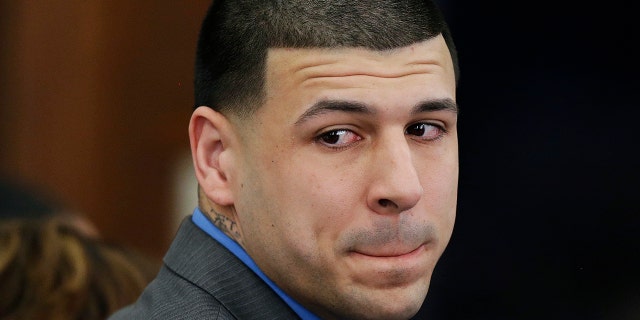 Late New England Patriots tight end Aaron Hernandez suffered substantial damage to parts of the brain that affect memory, judgment and behavior from the most severe case of a degenerative disease linked to head blows ever found in someone so young, a researcher said Thursday.
BOB COSTAS WARNS FUTURE OF FOOTBALL IS BLEAK BECAUSE SPORT 'DESTROYS PEOPLE'S BRAINS'
Dr. Ann McKee, director of Boston University's CTE Center, stressed she could not "connect the dots" between the brain disease chronic traumatic encephalopathy and the behavior of the 27-year-old who hanged himself in April while serving life in prison for murder.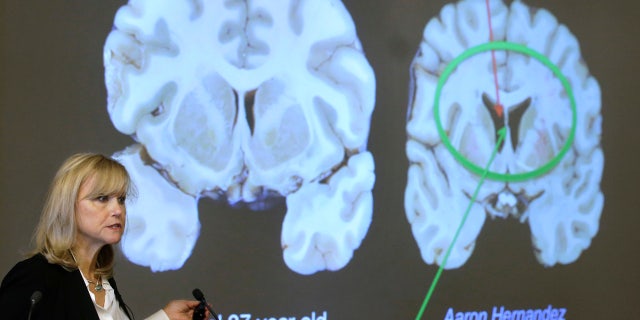 But McKee said CTE had significantly impacted key parts of Hernandez's brain, including the hippocampus -- which is associated with memory -- and the frontal lobe, which is involved in impulse control, judgment and behavior.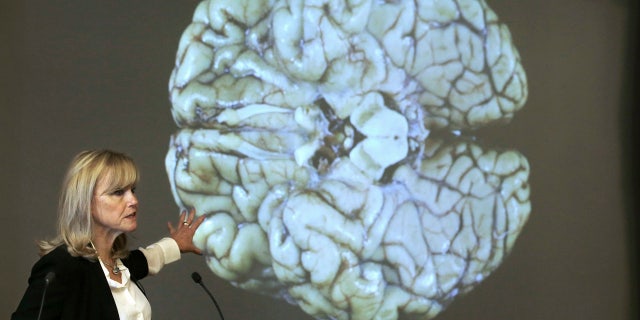 "We can say collectively, in our collective experience, that individuals with CTE — and CTE of this severity — have difficulty with impulse control, decision-making, inhibition of impulses or aggression, often emotional volatility and rage behaviors," said McKee, who has studied hundreds of brains from football players, college athletes and even younger players, donated after their deaths.
In his speech last week at the University of Maryland, Costas said "the cracks in the foundation are there."
"The day-to-day issues, as serious as they may be, they may come and go. But you cannot change the nature of the game. I certainly would not let, if I had an athletically gifted 12- or 13-year-old son, I would not let him play football," he told the group.
Costas appeared on the Maryland panel with USA Today's Christine Brennan and ESPN's Tony Kornheiser, each of whom spoke about the future of professional football.
"It's not going to happen this year, and it's not going to happen in five years or ten years," Kornheiser said. "But Bob is right: At some point, the cultural wheel turns just a little bit, almost imperceptibly, and parents say, 'I don't want my kids to play.' And then it becomes only the province of the poor, who want it for economic reasons to get up and out."
Costas said the NFL's belated efforts to study the dangers of football will only hurt the league in the end.
"The more information [that] comes out, the worse it looks," Costas said.
The Associated Press contributed to this report.