NBA tip-off — you see that coming?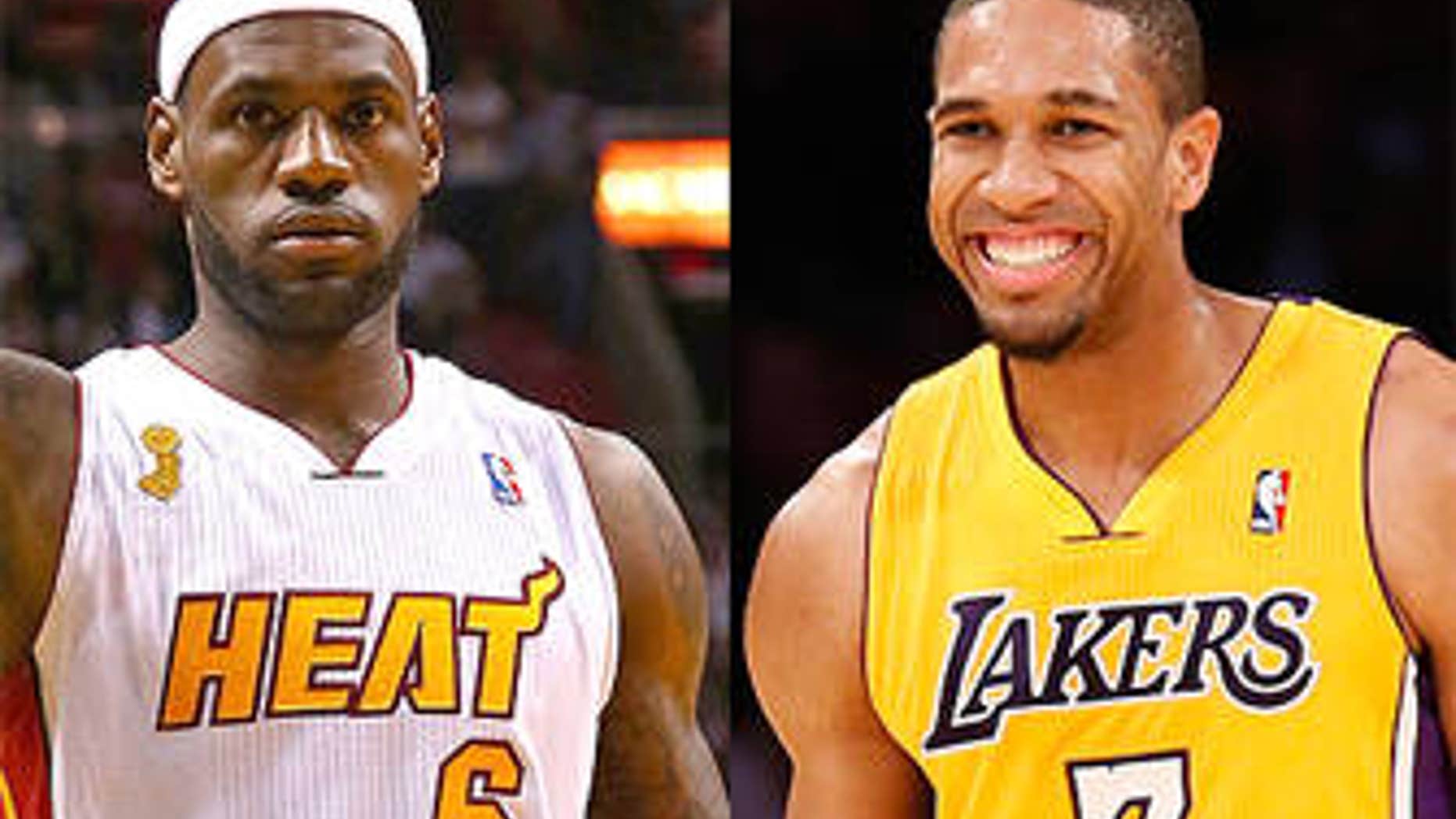 Tuesday night's NBA season tip-off was supposed to bring with it significant, perhaps monumental, change. D-Rose was back -- and thus the Heat were in trouble. Kevin Durant was supposed to be as hungry as ever for a title. And the Clippers were finally ready to supplant the Lakers as the IT team in La-la Land.
But by the time the night was over, it was LeBron and his Miami running mates who looked back for more, KD told us he needs to spend less time worrying about winning, and it turns out the team of superstars in LA still can't handle its gritty little Staples Center roommate -- but the gritty ones wear purple & gold now. In fact, the most reliable thing from Tuesday night may have been the Indiana Pacers of all teams.
Having trouble making sense of it all one day in? In case you missed it, here's the best from Tuesday night.
The Clippers can handle the aging Lakers' starters -- it's the upstart bench that killed them
Who needs Kobe Bryant when you have Xavier Henry? OK, that's a bit much. But Henry, shown above scoring two of his game-high 22 points, led a 76-point effort by the Lakers reserves. The Clippers starters? 69 points. The Laker bench scored 41 points in the fourth quarter -- and the team's last 48 points overall.
Watching it go down was as just stunning as the final score -- Lakers 116, Clippers 103 .
Kobe? He just sat back and watched.
Instead of worrying about commercial shoots and trying to sell insurance and KIAs, Chris Paul, Blake Griffin and the rest of "Lob City" need to go back to the gym. It looks like they went Hollywood and the Lakers are the underdogs with a chip on their shoulders.
I mean, the Lakers starters were so irrelevant by the middle of the fourth quarter, Pau Gasol couldn't even get any love from his teammates and got left hanging.
D-Rose is back, but the champs are . . . backer?
The Miami Heat got their second set of rings in three years and Chris Bosh gave you his first . . . Bosh face of the season!
But the headliner in this one was the return of Derrick Rose, who missed all of last season recovering from reconstructive knee surgery.
Even the Fan In Chief -- a Chicagoan -- was pumped.
Welcome back, @DRose . #BullsNation
-- Barack Obama (@BarackObama) October 29, 2013 There were no signs of a championship hangover in South Florida as the Heat dominated the Bulls and spoiled Derrick Rose's return , winning 107-95. Norris Cole even gave D-Rose a little welcome back ankle break.
Maybe the Heat's biggest competition plays a little east of Chicago
Wake up Heat fans! Don't sleep. The East has a couple contenders to give the Heat a run for their money, and Indiana is one of them. After stretching Miami to the limits in a seven-game conference championship last season , Paul George looked like his usual self, hitting a buzzer-beating 3 to end the third and leading the way with 24 points (nice move giving him $80+ million in the offseason , Indiana).
Big man Roy Hibbert added 16 rebounds to beat the Magic 97-87 . Clearly, Hibbert was pleased.
I think I still got it! Blks all day son. Great team win. @Paul_George24 looked amazing. We all put in work. On to NO. -- Roy Hibbert (@Hoya2aPacer) October 30, 2013 And about that whole KD not wanting to win as much thing
The Oklahoma City Thunder open their season on Wednesday, but their leader made news earlier in the week, telling local media :
"I'm not going to let (winning a championship) overtake my mind. Of course, I want to win it, but I'm not obsessed with it. I'm going to put in the work to help my team, but I'm not going to be obsessed with it because that's when I compromise myself." And that's just one night!
The storylines can only get better.
Follow Nick Creegan on Twitter
The original article can be found at FOXSports.com: NBA tip-off — you see that coming?.