NBA Summer League recap: Wolves top Warriors 78-76 in sudden death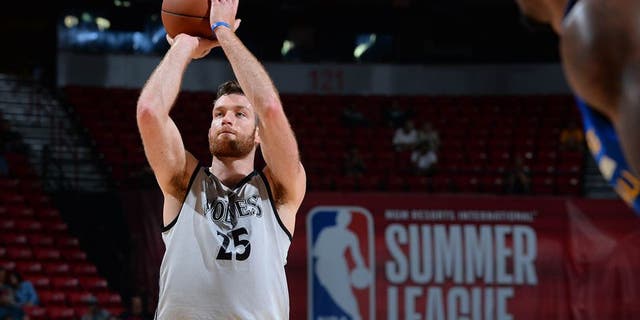 Yep, you read that headline correctly.
C.J.Williams' jumper off the glass in double overtime lifted the Minnesota Timberwolves 78-76 over the Golden State Warriors in Las Vegas.
The two teamseach scored three points in the first overtime, forcing a "sudden death" second overtime that is decided by the first basket of the period.
And Williams was there to answer.
Down six points heading into the fourth quarter, the Timberwolves went on a 8-0 runto take the lead. Golden State battled back, but former Dayton guard Charles Cooke was there to beat the buzzer and tie the game 73-73 tosend it into overtime.
Cooke's basket put him at 13 points on the night. Williams finished with 14 points, six rebounds and three steals. Perry Ellis sunk a trio of 3-pointers on his way to 13 points, and Matt Costello tacked onanother solid performance to his resume with 14 points, 15 rebounds and a pair of blocks.
That marked Minnesota's final preliminary game before the Las Vegas tournament begins Wednesday. The Wolves won two out of their three contests.
Starting five: Minnesota started C.J. Williams, Matt Costello and Perry Ellis in the frontcourt, and Levi Randolph and Marcus Paige in the backcourt.
Stat corner:It's not a surprise, but these Warriors aren't the same sharpshooters as their NBA squad. They shot 29.2 percent from the 3-point line, while the Wolves sunk11 3s. Ellis (3), Paige (3) and Jack Gibbs (2) all made multiple shots from downtown.
Next: The Wolves begin the tournament Wednesday. The bracket is yet to be announced, but these Wolves might have something up their sleeve. Last year, Tyus Jones led the team to the title game.