NaVorro Bowman: 'I enjoy leading these guys'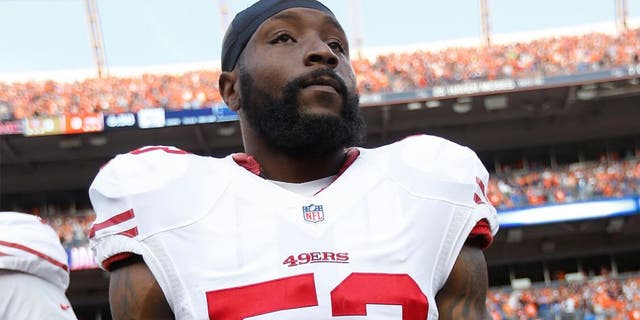 NaVorro Bowman is the unquestioned leader of the 49ers defense now.
Despite being away from the game for 19 months recovering from a torn MCL and ACL, Bowman has appeared as healthy as ever in the preseason.
The coaching staff noted his energy in the team's preseason contest vs. Denver, and even allowed him to play beyond his snap limit.
"He was just having a blast and it was right," head coach Jim Tomsula said, via the Examiner. "He would have played all night if we had let him. He had a great look in his eye. It was great for him."
Even in limited preseason action, Bowman has displayed flashes of the talent that had many talking pre-injury whether he deserved to win NFL Defensive Player of the Year.
The main goal for Bowman, though, is to see daily improvement as a team, rather than focus on the individual progress for himself.
"I enjoy leading these guys and setting an example every time we play," Bowman said, via the Examiner. "We still have a lot to work on as a defense and [on] offense and it's all about becoming a better team."
(h/t Examiner)