Nate Diaz reveals origin behind recent beef with the UFC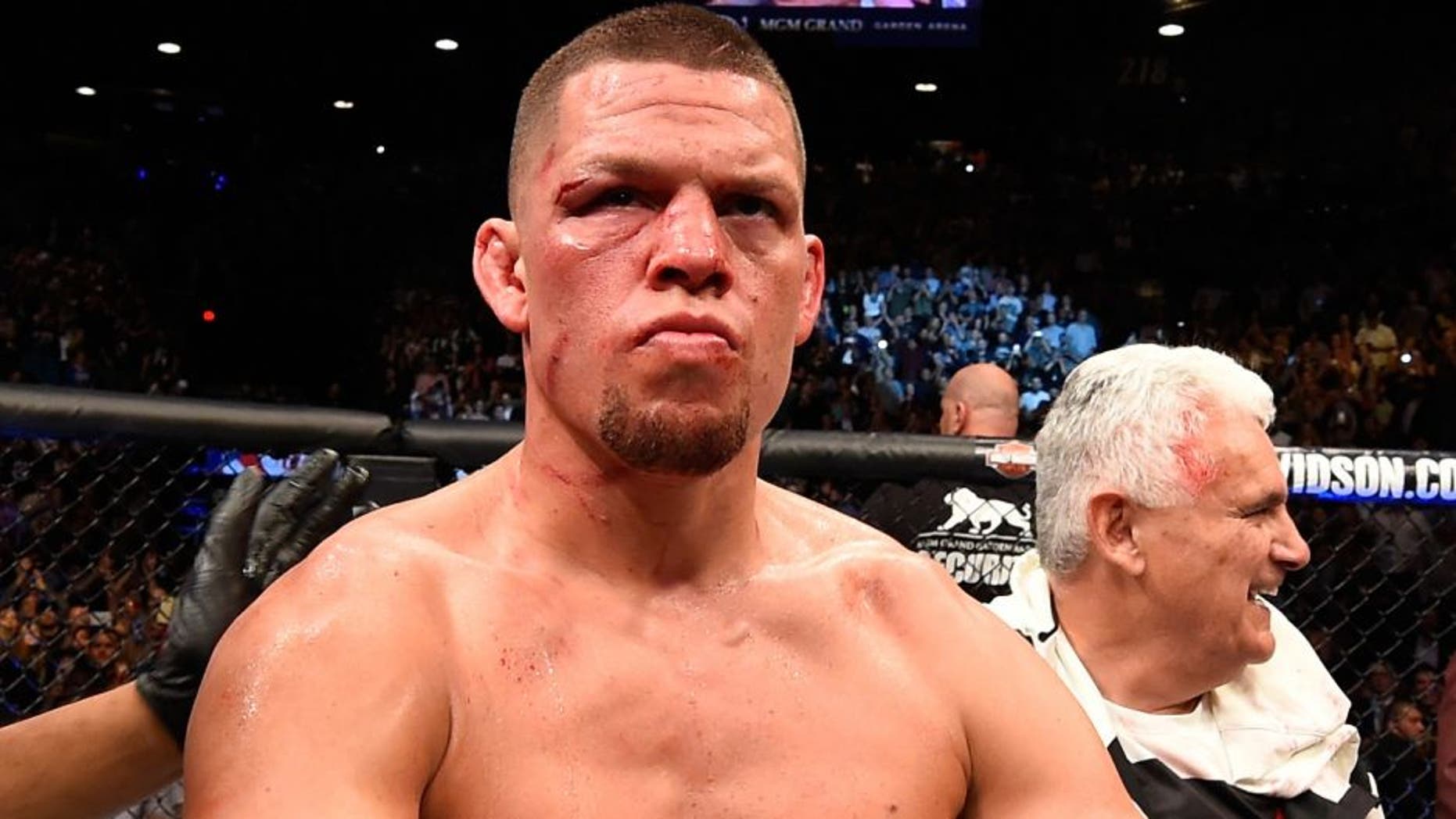 Nate Diaz has been clamoring for the spotlight ever since he arrived in the UFC, but sometimes the attention that surrounds a superstar gets to be a bit too bright.
Most recently, Diaz found out the difficulties surrounding pre-fight promotion when he flew to Los Angeles to appear on "The Conan O'Brien" show and then just hours later sent out a tweet saying the UFC 'played him'.
At the time it appeared that Diaz was miffed that he got blindsided by a recorded interview from Conor McGregor that played during his appearance on the late night talk show.
It turns out, Diaz was actually upset about the amount of time he was spending outside the gym because for all the attention he was receiving to promote the fight, he really needed to be preparing for the rematch with McGregor at UFC 202.
"Just some behind the scenes stuff that they were not telling me about and then hide it from me," Diaz explained on the recent UFC 202 media conference call. "They had me doing a little run around. I just wanted to get home and train. I didn't want to be out there for that long. But it all worked out, I had training out there.
Like (Conor) said, it's just a distraction. You're like (expletive) this (expletive). That stuff's all good and fine after a fight, but before the fight, I'm not in the mode to be sitting here and asked silly ass questions. -- Nate Diaz
McGregor had complained ahead of his originally scheduled bout with Diaz at UFC 200 that the commitments to promote the fight had become a distraction and he was looking to pull back the reins a bit ahead of the rematch.
The fight was eventually rescheduled for UFC 202 on August 20 and since that time McGregor has done far less media than his typical schedule ahead of a big show.
Diaz got the spotlight instead and while it took him out of the gym for an extended period of time to film a few shows and engage in some pre-fight interviews, he was ultimately happy he took the time to do it.
"It's not something I was losing sleep trying to get into but when they call and opportunities are there, you might as well take them," Diaz said. "I didn't really want to do none of it, but I didn't want to look back and say '(expletive) I should have done that'."
It seems Diaz has gotten past his message to "trust nobody" when it came to the UFC and the dust up that happened after his appearance on "The Conan O'Brien Show" is behind him.
"It all good worked out and everything's all good," Diaz said.
With the fight bearing down on both of them, Diaz and McGregor have cut back on media commitments as they go through final preparations before meeting inside the Octagon for the rematch in less than two weeks time.