Moussa Sissoko Permitted to Meet With Tottenham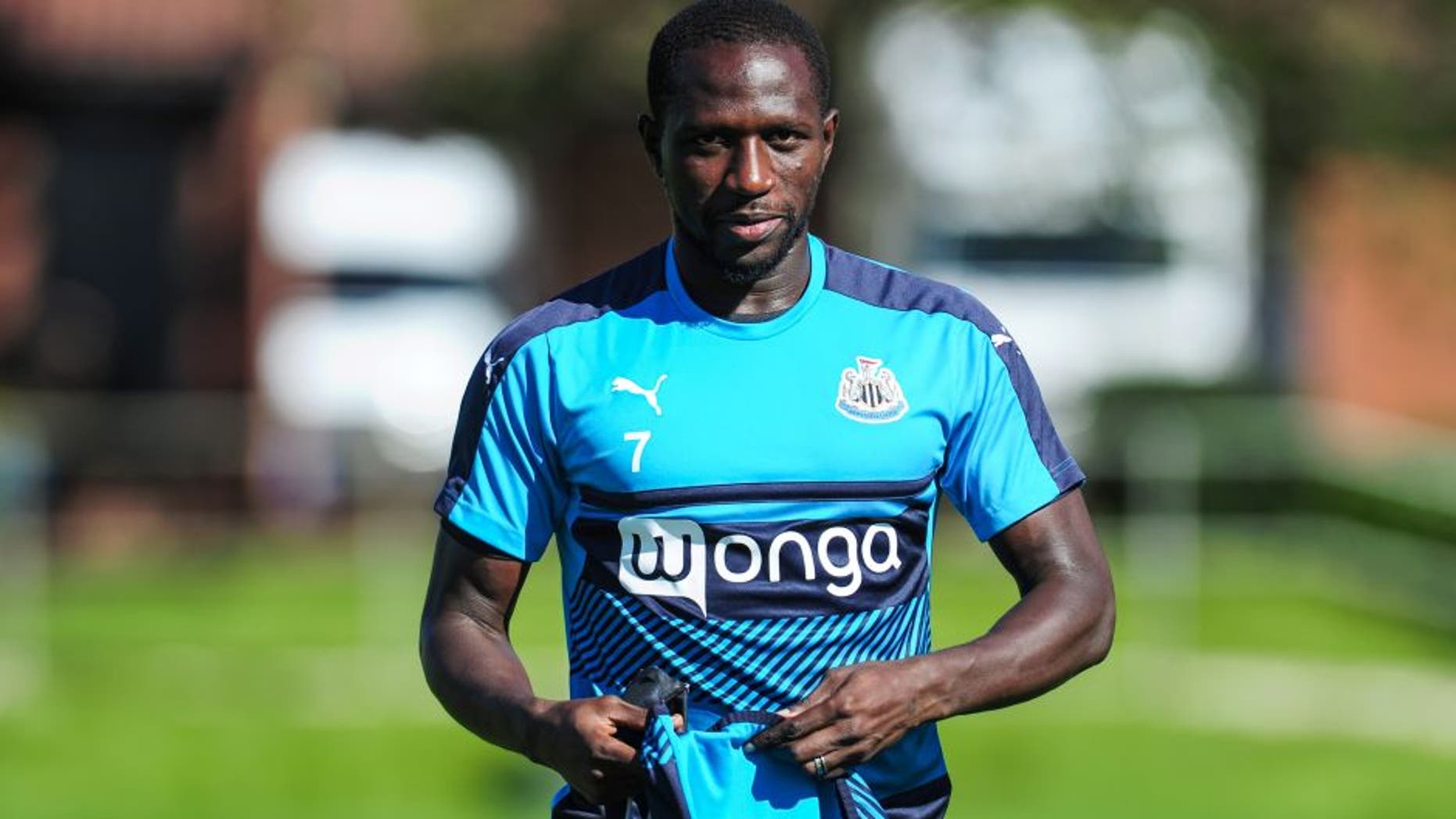 NEWCASTLE, ENGLAND -- AUGUST 26: Moussa Sissoko walks outside during the Newcastle United Training Session at The Newcastle United Training Centre on August 26, 2016, in Bristol, England. (Photo by Serena Taylor/Newcastle United via Getty Images)
Newcastle midfielder Moussa Sissoko left France's training camp on Wednesday to meet with Tottenham representatives.
While such a move represents progress in Tottenham's hunt for Sissoko, it does not mean that a deal is anywhere close to being completed. The Championship club are still holding out for their asking price of £30 million. Meanwhile, Tottenham chairman Daniel Levy is said to have opened the bidding at £16 million.
The gulf between the two clubs' valuations of the player being so vast, it might not be until much later today that any final word on the potential transfer is announced.
In the meantime, let's try to determine what Sissoko's actual value is.
Right off the bat, it can be said with some confidence that Newcastle's proposed £30 million is far too high. That's just £2 million less than Chelsea paid for Leicester's N'Golo Kanté. It would a travesty of justice to find any room for comparison between those two players.
Which isn't to say that Sissoko isn't talented. At his best for Newcastle and France he's been absolutely sublime, battering down defenses and causing all sorts of trouble to even the best opponents.
The issue is that Sissoko's "best" was rather infrequently seen. He seems to drift from games, and will go long stretches without approaching anywhere close to consequential. These are flaws that might be in part reflections of the chaos that is Newcastle United, but there's no removing them from the asking price.
So if Sissoko isn't quite at Kanté levels, what player could he be best compared to? The first player that comes to mind is Fabian Delph.
In his last season with Aston Villa, Delph flourished. Nominally a central midfielder, he found most of his luck farther up field in Tim Sherwood's frenetic attack centered around Christian Benteke. Like Sissoko, he would drift wide, take on defenders and general create space and opportunity for his teammates. He wasn't a prolific scorer -- indeed he didn't score once his last season -- but his influence was felt nonetheless.
Delph and Sissoko influence looked pretty similar in the numbers as well. All state per WhoScored.
| | | |
| --- | --- | --- |
| per 90 minutes | Fabian Delph 2014/15 | Moussa Sissoko 2015/16 |
| Shots | 1.6 | 1.1 |
| Shots on target | 0.4 | 0.3 |
| Key passes | 1.3 | 1.6 |
| Tackles | 2.2 | 1.5 |
| Interceptions | 1.4 | 1 |
| Passes | 61.9 | 38.6 |
| Dribbles | 2.3 | 2.3 |
But for the higher emphasis on Delph's passing, the two players look virtually identical. They are direct players with some defensive mettle who perhaps don't contribute as much as they should considering how close they get to goal.
City saw some value in Delph as a possible supplement to the waning abilities of Yaya Touré and made the effort to bring him in. Villa were in a healthy position to negotiate. Maybe they couldn't ask top dollar for a player as uneven as Delph, but they could get a bit more than expected from a club like City. Delph was an England international, after all, and at 25-years-old still not quite as his prime.
In the end, City convinced Villa to part with Delph for a laughable £8 million. That's a crime, and Villa's subsequent relegation was due reward for their inability to hold onto one of their most valuable players.
So if Delph was undervalued by Villa at the time of his sale and Newcastle overvalues Sissoko, it seems fair to split the difference. Tottenham should thus be wary of paying any more than £19 million for the French international. Reports seem to indicate that Levy won't be convinced by any counter-offer above £20 million, so that valuation might hold up.