Montgomery relies on running, yoga to lose weight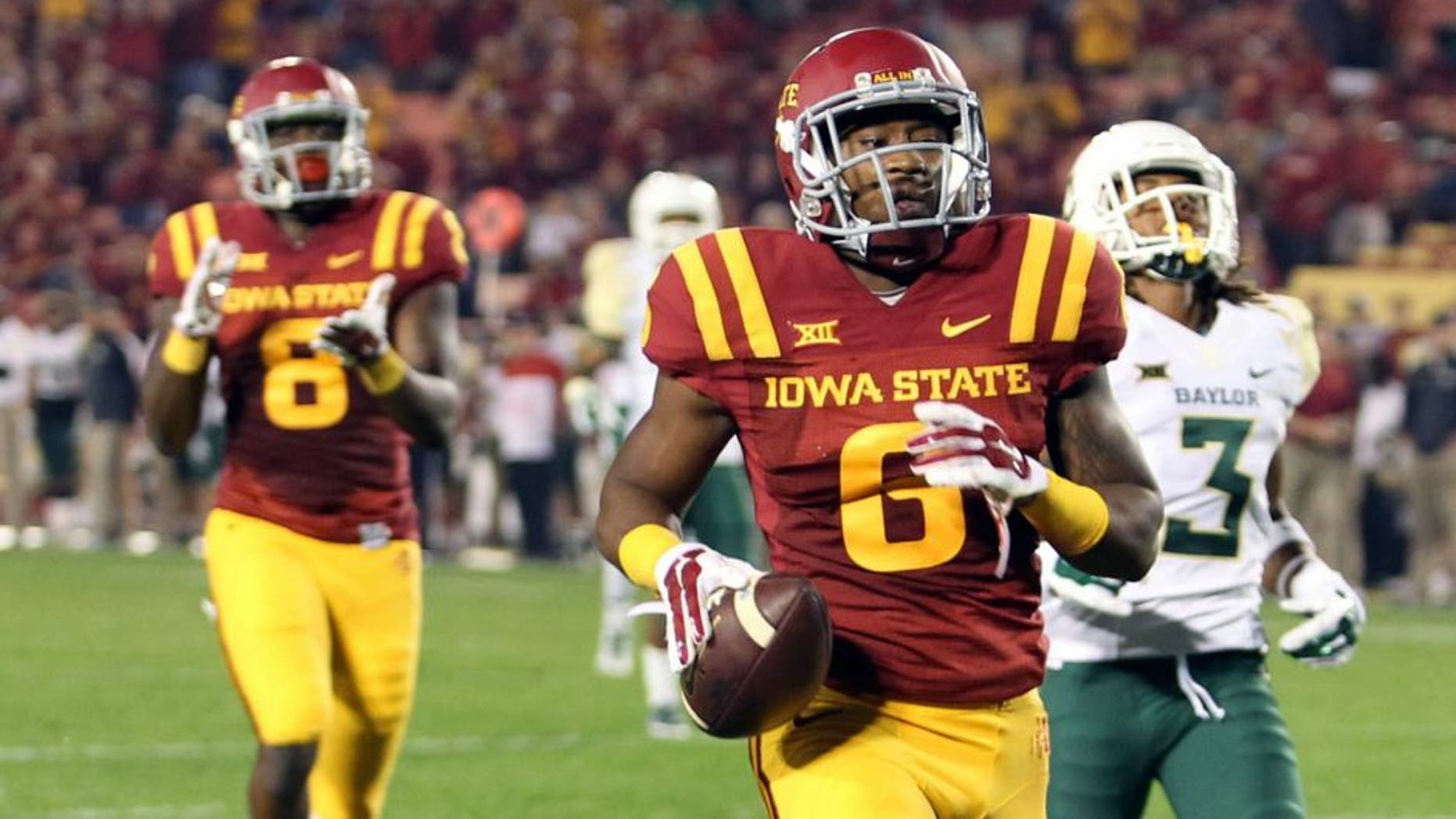 Iowa State is loaded at wide receiver.
But not all of the Cyclone receivers lost 30 pounds over the summer and took yoga classes.
Redshirt junior D'Vario Montgomery credits increased flexibility and his weight loss to his yoga work.
Montgomery went from 246 pounds down to 206 and it helped him recover quicker from off-season knee surgery.
"My body was pretty sore," Montgomery told the Iowa State Daily of going to yoga classes. "I took it upon myself to see it as a competition to see how fast we could get used to it.
"I feel a lot more explosive," Montgomery said. "I can really tell the difference between when I played last year and this year."
(H/T Iowa State Daily)