MMA legend Renzo Gracie says Shane McMahon 'in the best shape of his life'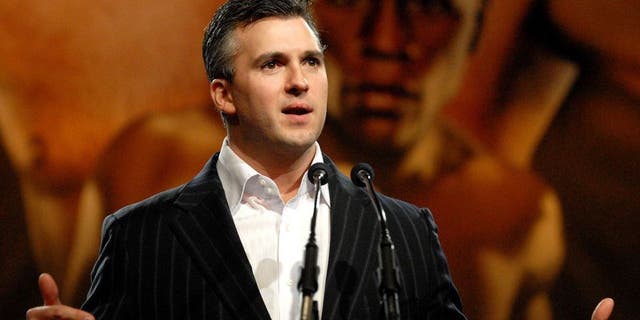 NEWYou can now listen to Fox News articles!
Shane McMahon pulled off a death defying move off the top rope during the latest episode of "WWE Raw" on Monday night and from the look of things, he's in the best shape of his life going into WrestleMania 32 this weekend.
In fact, one of McMahon's trainers just happens to be MMA legend Renzo Gracie, who has been working with the 46-year old as he prepares for his return to action on Sunday night.
While Gracie isn't exactly an expert on professional wrestling, he knows how to train top level athletes in his chosen art of Brazilian jiu-jitsu and he says McMahon has actually been a student of his for many years.
With his return to WWE, McMahon also came back to Gracie's Manhattan based academy in New York recently where he's been drilling and working in preparation for his "Hell in a Cell" match against the Undertaker.
And Gracie says he's definitely ready.
"In reality, Shane trains with us for over eight years. He's been training with us for a long time and then he moved out for a few years, on this period he had to leave for a few years, and then he came back. He's in the best shape of his life," Gracie told Sirius XM recently.
"I couldn't believe the shape that he's in. He's been training a lot of Muay Thai with Phil Nurse, who is the coach for Georges St-Pierre and a lot of other good guys, and he's in really good shape for this match, for this show that they are putting up in the Dallas arena."
Gracie only works with McMahon on his ground skills but he says the executive turned performer has adapted well since returning to the mats and he's fallen in love with Brazilian jiu-jitsu all over again.
Gracie says McMahon is actually quite good on the ground and he was amazed at the work he's been able to put in as he prepares for his match this Sunday.
"We're training jiu-jitsu. That's how we do, we only train jiu-jitsu. He's been training a lot of jiu-jitsu -- how to apply moves, how to escape moves. The thing is he loves jiu-jitsu and he's been training for a while," Gracie said. "He was training before he was even thinking about doing a match like that. Because he was out for a while, he was a little chubby, and all he did was come everyday at 6 o'clock in the morning and roll. Train for like an hour, hour and a half and now he's cut, extremely good shape and he's even enjoying more jiu-jitsu now.
"Doing guard, doing shoulder locks, omo platas, triangles, everything. Jiu-jitsu is addicting, once you begin rolling with your friends, you start knowing what you're doing, you don't want to stop."
Now the prevailing thought might be McMahon's training in Brazilian jiu-jitsu probably won't do him much good in a physical match like the one he'll have with the Undertaker on Sunday, but Gracie disagrees.
He says thanks to the flexibility McMahon is picking up through jiu-jitsu along with the moves he's executing on a daily basis, his body and mind are prepared for what he's about to endure in a punishing match this weekend.
"Definitely, I see it for sure because he's moving well and transitions well into positions," Gracie said. "So when he grapples, when he wrestles his partner The Undertaker, for sure he will do well."
McMahon faces the Undertaker at WWE WrestleMania 32 this Sunday night from Dallas, Tex. with the show airing live on the WWE Network.