MLB, players association announce domestic violence policy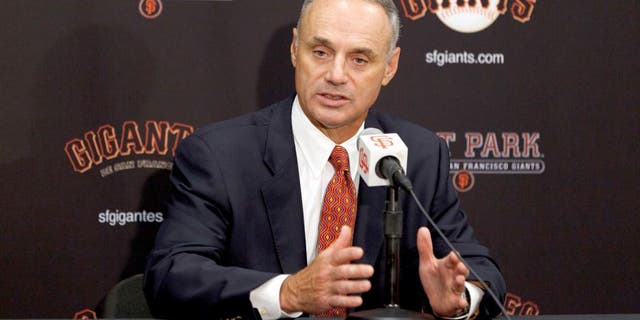 Major League Baseball and the players association announced an agreement on a joint policy dealing with domestic violence, sexual assault and child abuse Friday.
The policy includes a treatment and intervention program, as well as a disciplinary program.
A key section of the joint release about the policy: "The Commissioner shall have authority to discipline a player who commits an act of domestic violence, sexual assault or child abuse for just cause. There is no minimum or maximum penalty prescribed under the policy, but rather the Commissioner can issue the discipline he believes is appropriate in light of the severity of the conduct. The Commissioner's authority to discipline is not dependent on whether the player is convicted or pleads guilty to a crime."
Also: "A player may challenge his discipline before the parties' Arbitration Panel, which consists of a representative of each party and the parties' agreed-upon Impartial Arbitrator."
The policy in its entirety: