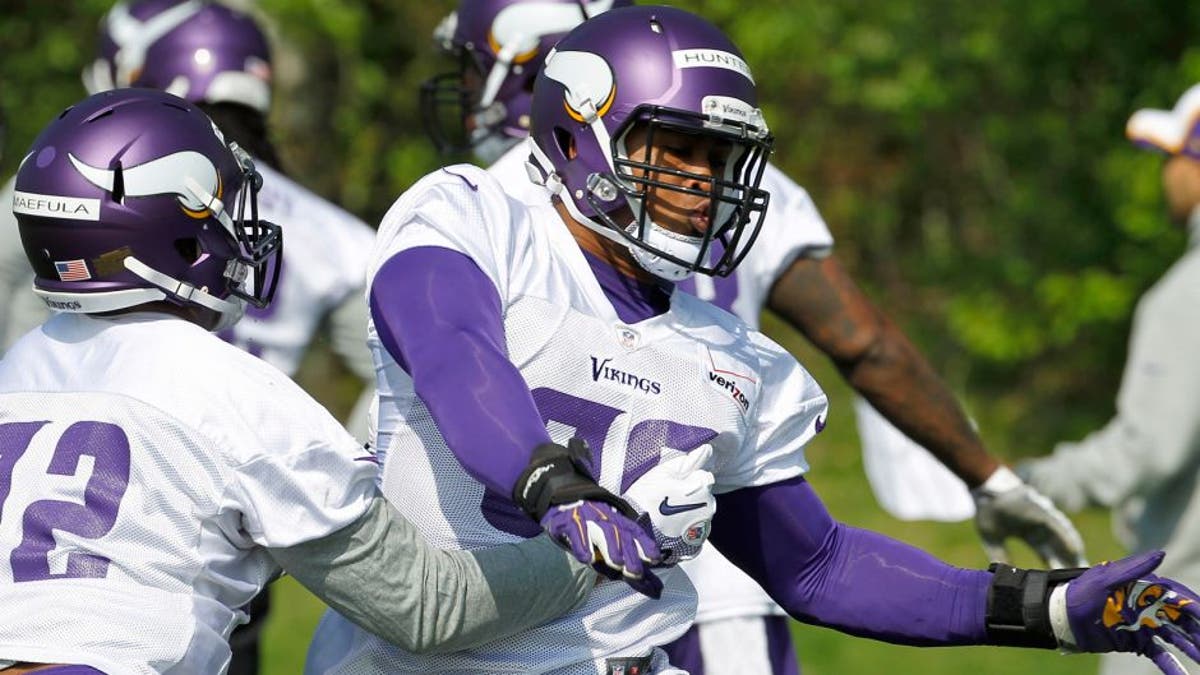 Defensive end Danielle Hunter was advertised as a raw draft prospect when the Minnesota Vikings selected him out of LSU in the third round of this year's draft. However, after watching him play with the first-team defense at practice, Vikings head coach Mike Zimmer thinks Hunter might be more developed than anyone ever thought.
"He is a lot less raw then we thought. He has really been impressive, honestly," Zimmer said, via ESPN's Ben Goessling. "That's why I want to see him against some of the other competition. He is a tremendous athlete with very, very long arms. I asked one of the coaches about him the other day on what he thought and he was very, very positive about him."
Hunter's athleticism was evident at the NFL Scouting Combine, when the 6-foot-5, 252-pound pass-rusher ran a 4.57-second 40-yard dash. Yet, a mere 1.5 sacks in 2014 led most to believe he had a long way to go before he could star in the NFL.
If Hunter is able to contribute in a pass-rush rotation that includes Everson Griffen, Brian Robison and Scott Crichton on the edges, the Vikings may be able to get more pressure on the quarterback than they originally anticipated.
(h/t ESPN)