Michel Platini lodges appeal against FIFA 90-day suspension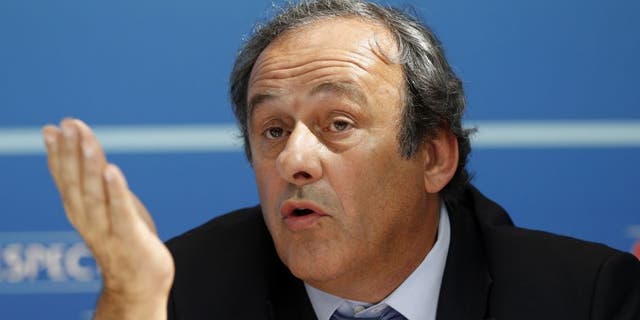 NEWYou can now listen to Fox News articles!
Michel Platini has lodged an appeal with FIFA against a 90-day suspension from world football that's thwarting his hopes of standing for the presidency.
FIFA's ethics committee imposed the provisional ban on Thursday after a payment the UEFA president received from the world body became embroiled in a Swiss criminal investigation.
Sepp Blatter, who was also suspended from his role as FIFA president, filed an appeal Thursday with the organization he had led for 17 years.
UEFA confirmed Saturday to The Associated Press that Platini has now also lodged his appeal. FIFA's appeal committee is chaired by Larry Mussenden of Bermuda.
Although Platini's ban expires before the scheduled Feb. 26 emergency election to succeed Blatter, he's unlikely to pass integrity checks after the Oct. 26 deadline for the submission of candidacies while suspended.