Michael Waltrip offers wrecked race car for Dale Earnhardt Jr.'s collection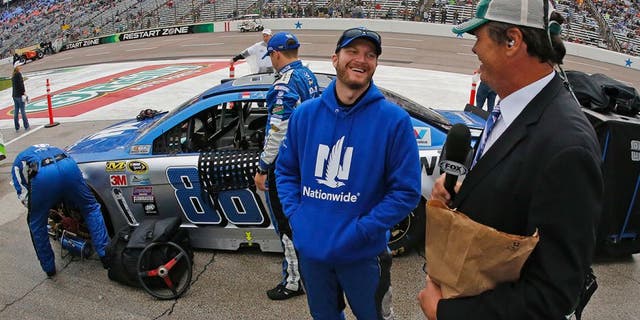 NEWYou can now listen to Fox News articles!
We've written before Dale Earnhardt Jr.'s affinity for collecting wrecked race cars and sprinkling them through the woods of his Dirty Mo Acres property near Mooresville, N.C.
Here you'll find, among the many cars on the Earnhardt tract, the No. 42 Chevrolet that Juan Pablo Montoya hit the jet dryer with in the 2012 Daytona 500, cars from current and former teammates Jimmie Johnson and Jeff Gordon, and even a wrecked Will Power Team Penske IndyCar.
Needless to say, it's an impressive -- and ever-evolving collection.
And thanks to Michael Waltrip, it might be getting even better.
Remember this car?
It appears to be the Michael Waltrip Racing Toyota that McDowell wiped out during qualifying at Texas Motor Speedway a few years back. Fortunately, McDowell walked away from that crash. The car, not so much.