Miami Dolphins coach resigns after video appears to show him snorting cocaine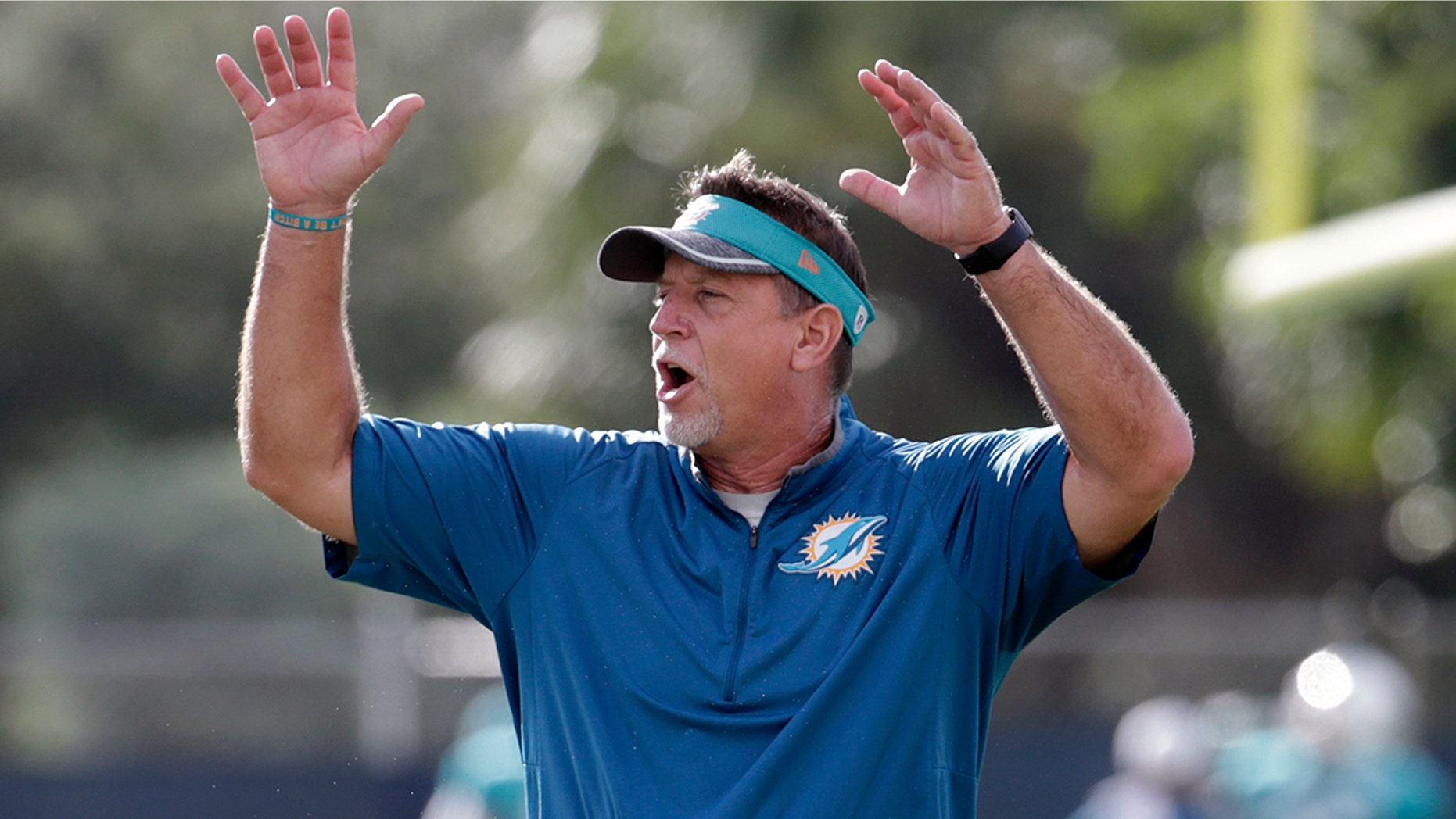 The Las Vegas model who first posted video appearing to show a Miami Dolphins coach snorting cocaine said she posted the footage to protest the treatment of controversial former quarterback Colin Kaepernick -- and warned more tapes could be on the way.
Kijuana Nige posted on Sunday the since-deleted Facebook video, which appeared to show Dolphins offensive line coach Chris Foerster -- who resigned Monday -- snorting several lines of a white, powdery substance.
"The white people mad at me like I forced blow down this mans nose and like I recorded it on tha low," Nige wrote, using the word 'blow,' a slang term that typically refers to cocaine. "No those are his habits and he recorded himself and sent it to me professing his love. So quick to make excuses for him but will roast a minority player over an athem, dog fights, weed, domestic issues etc. But y'all keep saying ALL LIVES MATTER STFU‼️"
In comments below the original post, Nige continued to shed light on her reasons for releasing the video, linking the post to the plight of Colin Kaepernick, the now jobless former quarterback whose display of kneeling during the national anthem sparked a controversial NFL-wide movement.
"if his a-- was black they would be dragging him thru the [mud] face 1st," she wrote.
Nige also implied she could have other recordings.
"They better leave ppl like Colin Kaepernick alone before I pick off more of'em you know this s--- easy 4 me," she wrote.
She added later: "So is our N---- Colin Kaepernick back good or what?"
Foerster resigned Monday, just hours after the release of the video.
"I am resigning from my position with the Miami Dolphins and accept full responsibility for my actions," Foerster said in a statement. "I want to apologize to the organization and my sole focus is on getting the help that I need with the support of my family and medical professionals."
It wasn't immediately clear when the video was shot.
The Dolphins, in a statement Monday, said they "have no tolerance for this behavior."
"After speaking with Chris this morning, he accepted full responsibility and we accepted his resignation effective immediately," the statement said. "Although Chris is no longer with the organization, we will work with him to get the help he needs during this time."
In the video, the man, widely identified as Foerster, says "Hey, baby, miss you, thinking about you. How about me going into a meeting and doing this before I go?" The man then snorts a line of the white powder using a rolled-up $20 bill.
Foerster was in the second year of his second tour of duty with the Dolphins. He had previously been offensive coordinator in 2004 and had been an assistant coach in the NFL since 1992, serving stints with seven teams.