Mets will let Matt Harvey pitch through his problems on the mound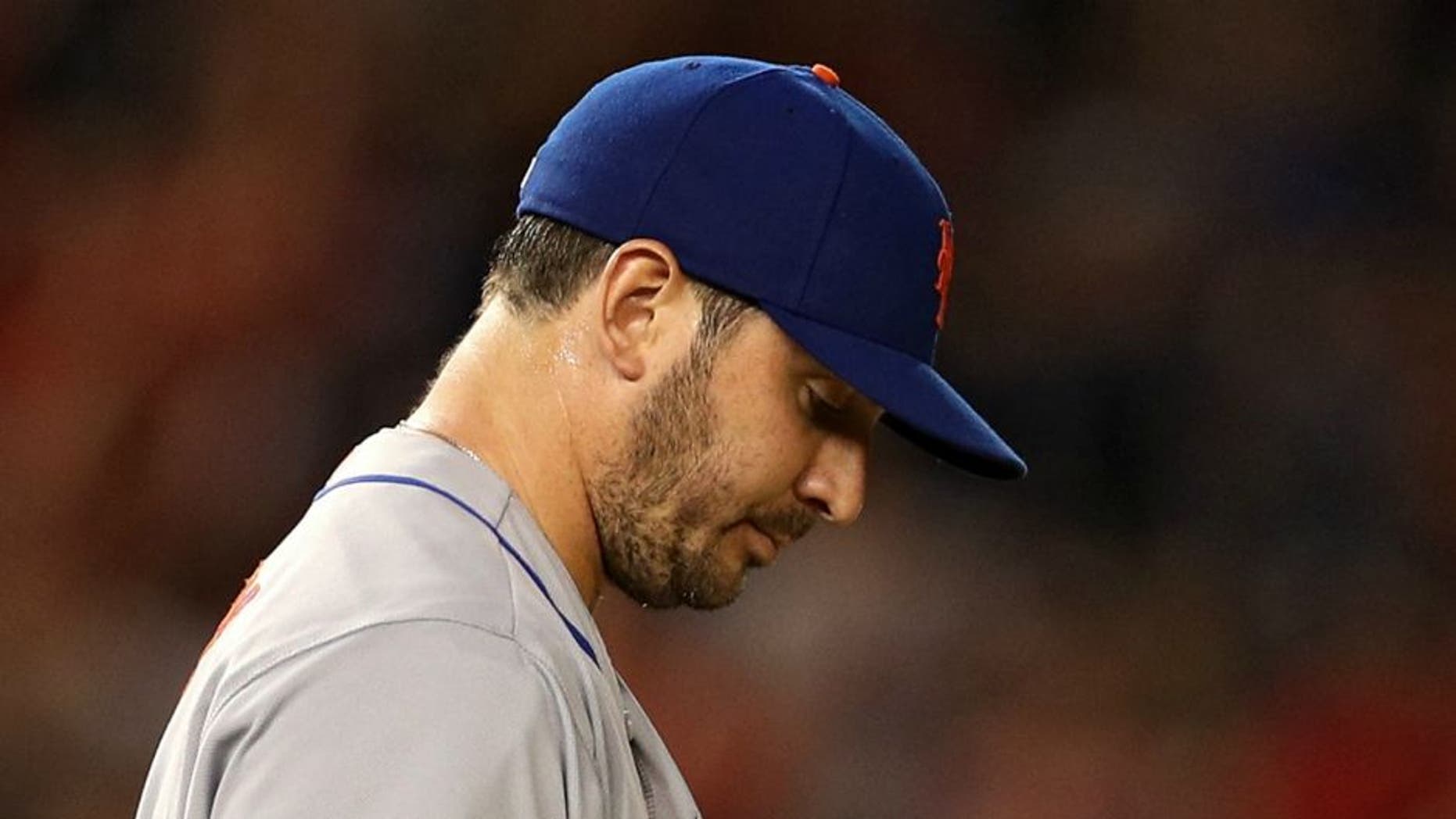 The New York Mets will not skip struggling starter Matt Harvey the next time through the rotation.
The decision was announced one day after Harvey was rocked yet again and then skipped out of the clubhouse before speaking with the media. In his past three outings, Harvey has allowed 16 earned runs and 27 hits (four homers) in 13 1/3 innings.
In 10 starts this season, Harvey is 3-7 with a 6.08 ERA and a 1.69 WHIP – a season after going 13-8 with a 2.71 ERA in 29 regular-season starts and 2-0 with a 3.04 ERA in four postseason starts.
Among the theories for his struggles are fatigue (he pitched 216 innings in 2015 after missing the 2014 season because of Tommy John surgery) and confidence issues.
Whatever the case, the Mets aren't going to park him on the bench or send him to Triple-A -- yet.