MCREYNOLDS: Bristol Tests Drivers More Than Car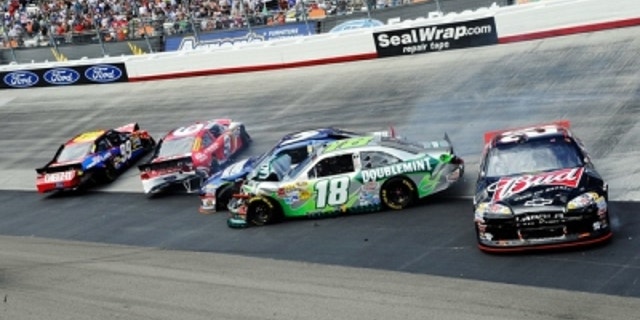 Even though they are, from a size standpoint, on the opposite ends of the spectrum, Bristol Motor Speedway, in one sense, is like Daytona International Speedway and Talladega Superspeedway.
It truly is kind of an animal of its own. The new Generation 6 NASCAR Sprint Cup car becomes less of an issue at Bristol.
Bristol is about mechanical grip. Aero issues don't play a role. So the race on Sunday is about 43 drivers stepping up and pulling those belts tight as they go out to do battle. They have to get after it for 500 laps around that half-mile racetrack.
Strategy will play a bit of a role. I have also said this for years because it really is that important. The real race for Sunday actually starts on Friday in qualifying. If you qualify up front, not only does it give you great track position but it also gives you a great pit selection. Starting up front is so critical and a great pit selection can play an equal role in getting you out front as well.
Everyone gets excited when we go to Bristol. Why? Well that's easy, because it's Bristol.
Remember that there are only six short-track races a year on the entire season schedule. Look for Jimmie Johnson, Kasey Kahne and Kyle Busch to be major forces this weekend. I also think it would be a mistake to overlook Carl Edwards the way he now has his program turned around.
Bristol is actually becoming like a road course. It wasn't that long ago that the guys you could count on to run well at Bristol could have been counted on one hand. Just like the road courses, it seems everybody has taken a liking to Bristol.
It's just the allure, the toughness and the excitement of saying you won at a really tough track when it comes to wanting to race at Bristol. In addition to the drivers I mentioned earlier, don't count out Matt Kenseth and Brad Keselowski. Those two drivers put on a heck of a battle a year ago racing side by side for all those laps at Bristol before Keselowski won.
I'm excited and can't wait. We're going to see some really tough drivers race a really cool car at a really cool track.