Mariners reportedly will hire Scott Servais as new manager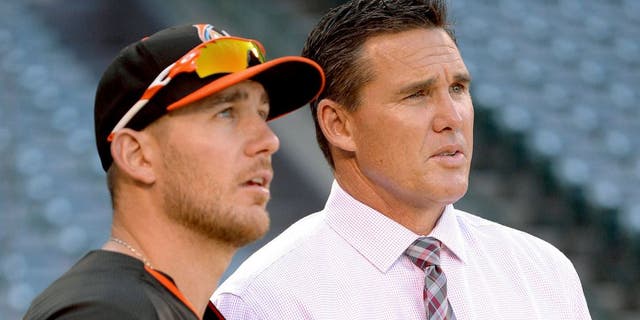 NEWYou can now listen to Fox News articles!
The Seattle Mariners will name Scott Servais as their new manager Friday, according to multiple reports.
Servais currently is assistant general manager with the Los Angeles Angels of Anaheim. He served in that role under former Angels GM Jerry Dipoto, who took over as Mariners GM in late September.
The Mariners recently dismissed manager Lloyd McClendon, who had been their skipper since the start of the 2014 season.
Servais, whose 13-season major-league career ended in 2001, has no managerial experience but has worked in front offices for the the Angels and Texas Rangers for the past seven years.
According to reports, Angels assistant GM Tim Bogar will serve as Servais' bench coach in Seattle.