Mariners fans turn out in droves for dual Ichiro bobblehead giveaway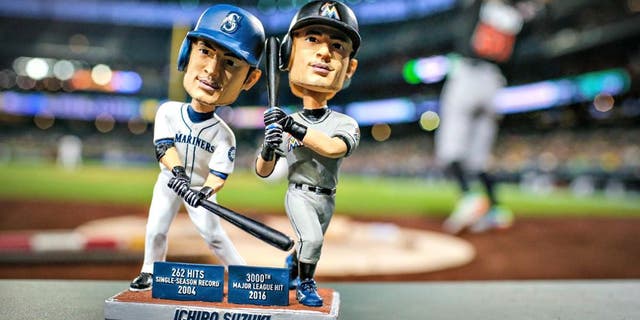 The Seattle Mariners are playing host to the Miami Marlins this week. The conclusion of the three-game series offers a bobblehead that hits home with fans of both teams.
The Mariners are giving away a dual bobblehead of the great Ichiro to the first 20,000 fans in attendance this afternoon. The bobblehead commemorates his 262-hit season in 2004 with the Mariners and his 3,000th career hit in 2016 with the Marlins.
And by the looks of things, it is going to be a hot commodity.
Ichiro recently expressed a desire to play until age 50, so there might be more milestones and bobbleheads in his future.