Marcus Lattimore, South Carolina's Jadeveon Clowney have talked _ just not about injuries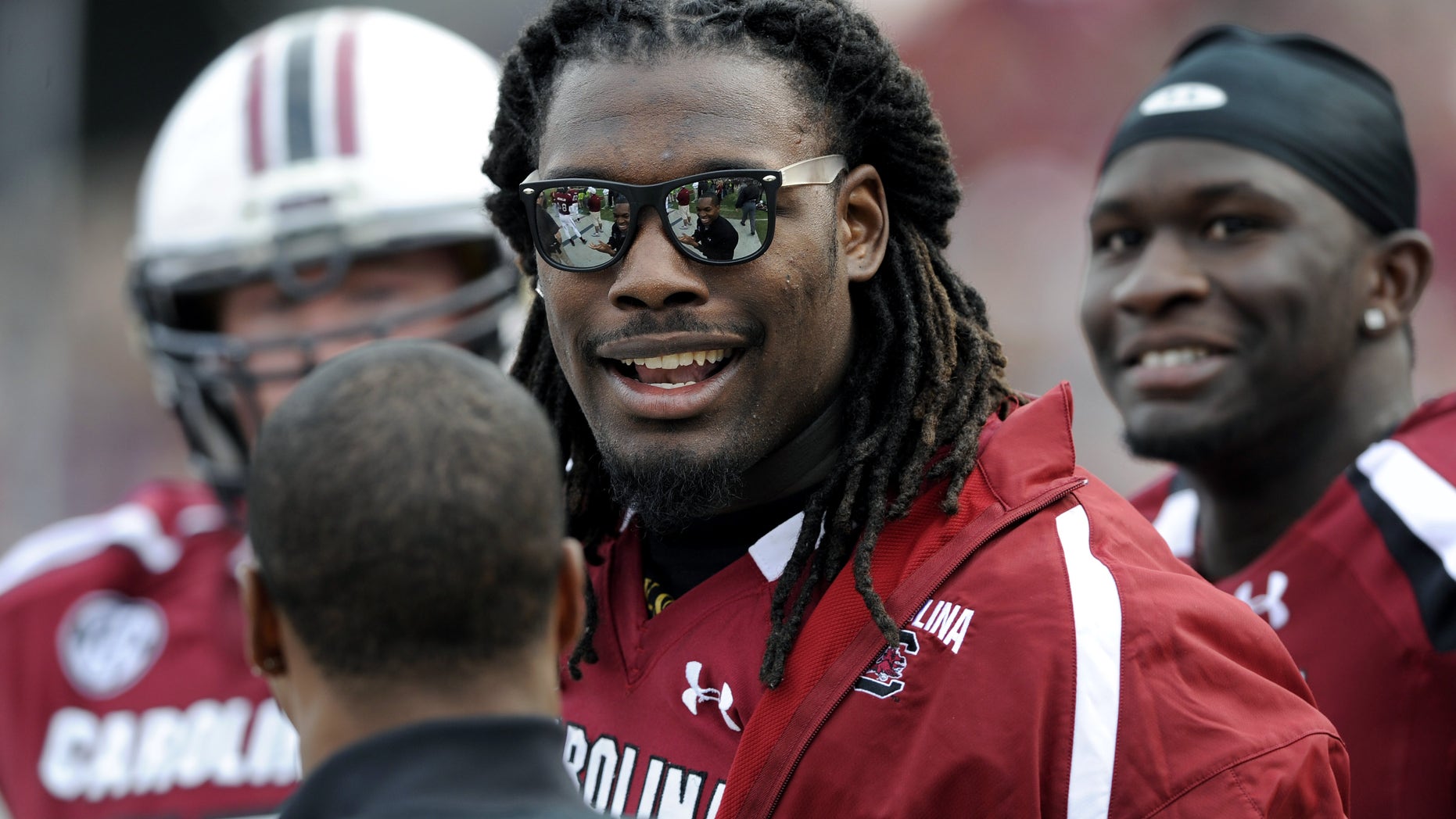 COLUMBIA, S.C. – Jadeveon Clowney and Marcus Lattimore have talked since the football season ended, just not about injuries.
Yet that seems to be all everyone is talking about when it comes to the South Carolina duo. Lattimore, rehabbing from his horrific knee injury in hopes of being selected in the upcoming NFL draft, said recently that he and Clowney talk about "the future of playing the game," but they "haven't discussed what went wrong" when he was hurt.
Lattimore hasn't given Clowney any advice about his future, but says "he doesn't regret anything" when it comes to his Gamecocks career.
Because of Lattimore's injury, questions have been raised whether Clowney should skip this season, train on his own and protect a potential $22 million investment as the No. 1 pick in 2014.