Marcelo Bielsa leaves Lazio after just two days as manager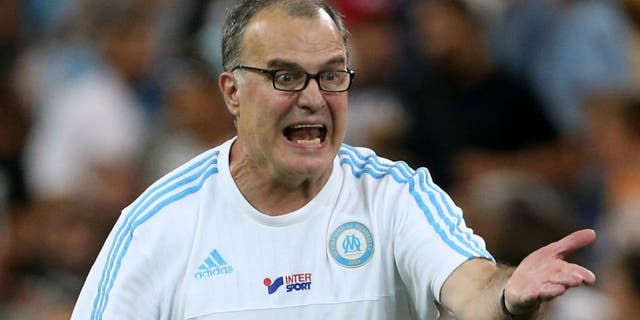 NEWYou can now listen to Fox News articles!
Marcelo Bielsa's mercurial managerial career took another bizarre turn on Friday, as the former Argentina coach resigned his post at Lazio just two days after taking the job. The sudden change of heart clearly caught the Serie A club by surprise, which professed in an online statement "amazement at the resignation of Marcelo Bielsa and his staff, in a clear violation of the engagements made in the contracts signed last week."
It's the latest in a strange series of career moves for Bielsa, who has coached a number of clubs teams, as well as the Chile and Argentina national teams. Prior to his two-day stint with Lazio, Bielsa helmed Marseilles, another club he left in acrimonious fashion after last season's opening match.
It remains to be seen why Bielsa changed his mind about Lazio and what will happen next. Numerous reports link Bielsa to a return to the Argentina job, but that position and federation are fraught with uncertainty.
Lazio, meanwhile, have handed control over to Simeone Inzaghi for the time being. Inzaghi coached the club in the closing weeks of last season after the firing of Stefano Pioli. The club also threatened that legal action could be taken against Bielsa, presumably for breach of contract.
If the vacant Argentina position is indeed where the 60-year-old winds up, it will certainly conjure up a bit of déjà vu. In 1998, Bielsa took the job at Espanyol but left soon after to manage Argentina in his first run with La Albiceleste.
For now, though, we'll just have to wait and see what Bielsa opts to do. They don't call him "El Loco" for nothing.
MORE FROM FOX SOCCER: