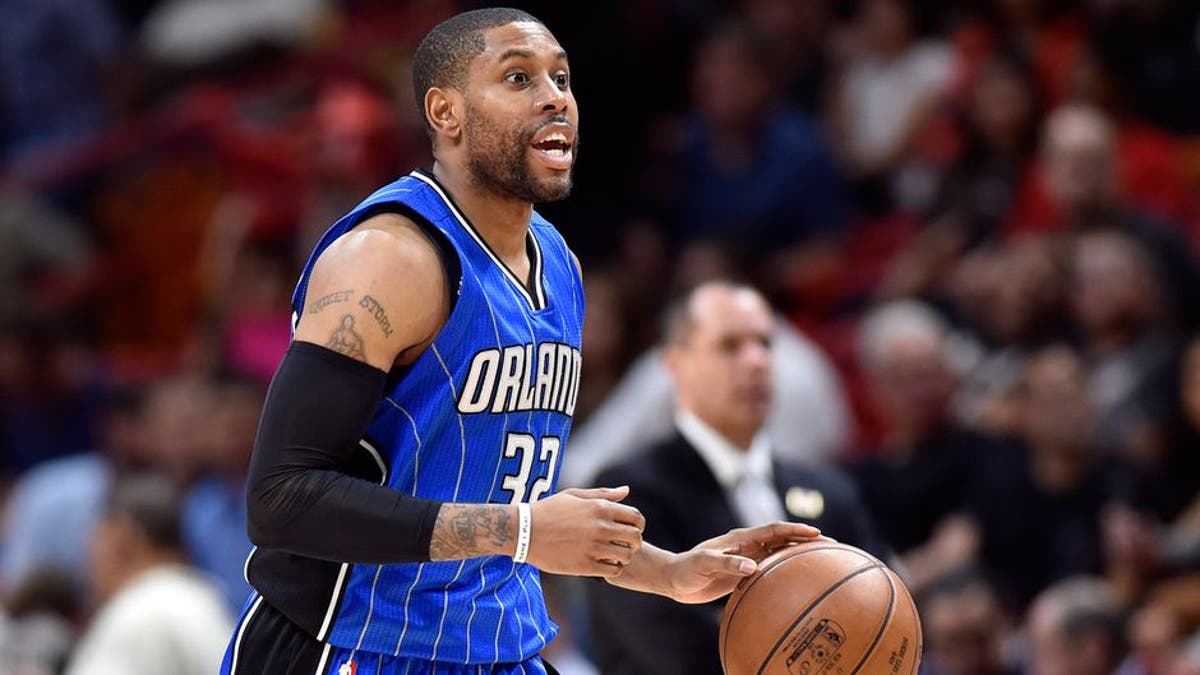 Orlando, Fla. -- The Orlando Magic have waived guard C.J. Watson, President of Basketball Operations Jeff Weltman announced Monday.
Watson (6'2″, 175, 4/17/84) appeared in 62 games (nine starts) last season with Orlando, averaging 4.5 ppg., 1.8 apg. and 1.4 rpg. in 16.3 minpg. He was signed as a free agent by the Magic on July 9, 2015 and played in 95 games (11 starts) during the last two seasons (2015-17) with Orlando, averaging 4.5 ppg., 2.1 apg. and 1.6 rpg. in 17.6 minpg.
Undrafted by an NBA franchise, Watson has played in 600 career NBA regular season games (104 starts) with Golden State, Chicago, Brooklyn, Indiana and Orlando, averaging 7.2 ppg., 2.5 apg. and 1.9 rpg. in 20.1 minpg.
ABOUT THE ORLANDO MAGIC
Orlando's NBA franchise since 1989, the Magic's mission is to be world champions on and off the court, delivering legendary moments every step of the way. The Magic have seen great success in a relatively short history, winning five division championships (1995, 1996, 2008, 2009, 2010) with seven 50-plus win seasons and capturing the Eastern Conference title in 1995 and 2009. Off the court, on an annual basis, the Orlando Magic gives more than $2 million to the local community by way of sponsorships of events, donated tickets, autographed merchandise and grants. Orlando Magic community relations programs impact an estimated 100,000 kids each year, while a Magic staff-wide initiative provides more than 7,000 volunteer hours annually. In addition, the Orlando Magic Youth Foundation (OMYF) which serves at-risk youth, has distributed more than $22 million to local nonprofit community organizations over the last 27 years
The Magic's other entities include the team's newly acquired NBA G League affiliate, the Lakeland Magic, which begins play in the 2017-18 season in nearby Lakeland, Fla.; the Orlando Solar Bears of the ECHL, which serves as the affiliate to the Toronto Maple Leafs of the NHL and the Toronto Marlies of the AHL; and will compete in the inaugural season of the NBA 2K esports league in 2018. Ticket highlights for the Magic's 2017-18 season in the Amway Center, honored with TheStadiumBusiness Awards' 2013 Customer Experience Award and named SportsBusiness Journal's 2012 Sports Facility of the Year, include: 2,500 seats priced $20 or less, 8,000 seats priced $40 or less and 9,000 seats priced $50 or under. For ticket information log on to OrlandoMagic.com or call 407-89-MAGIC.