Luke Rockhold lets Steph Curry touch UFC gold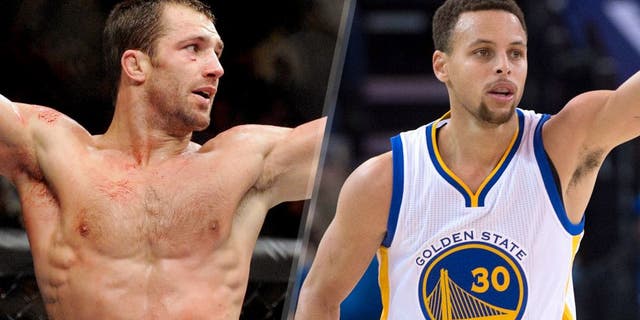 There are a lot of perks that come with being UFC champion. One of them is rubbing shoulders with the champions of other sports.
At Sunday's NFC West showdown between the San Francisco 49ers and St. Louis Rams, Luke Rockhold ran into fellow champion and Golden State Warriors star Steph Curry and wife Ayesha, and posted the proof to his Instagram account.
Champ status indeed, Luke.