Lionel Messi's reaction to his stunning penalty kick miss is heartbreaking to see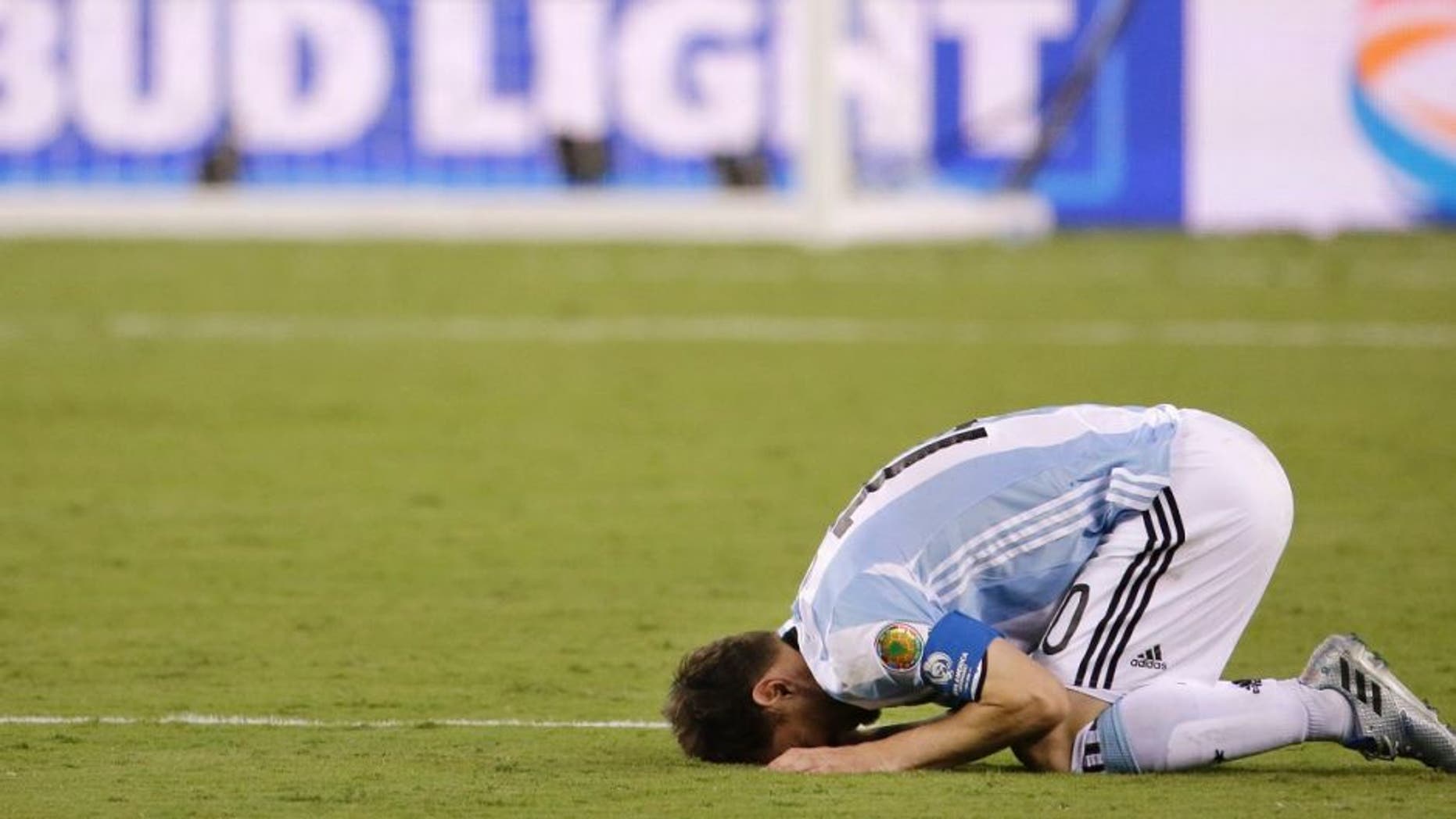 With his country's Copa America title hopes in his hands, Lionel Messi felt the weight of the moment. Unfortunately for Argentina, one of the best players in the world failed to live up to the moment Sunday, when Messi missed an open net during penalty kicks in Argentina's 4-2 loss to Chile on PKs following a 0-0 tie.
Messi's reaction to his miss was difficult to witness, seeing a player that great doing his best to cover his face with his jersey.
As the penalty kicks continued, Messi's anguish became all the more apparent. At one point, he fell to his knees, putting his head on the turf.
And the Copa America consolation prize doesn't soften the blow, knowing that Chile has won the tournament's title for second consecutive time.