Lightning unveil logo, announce special events celebrating 25th anniversary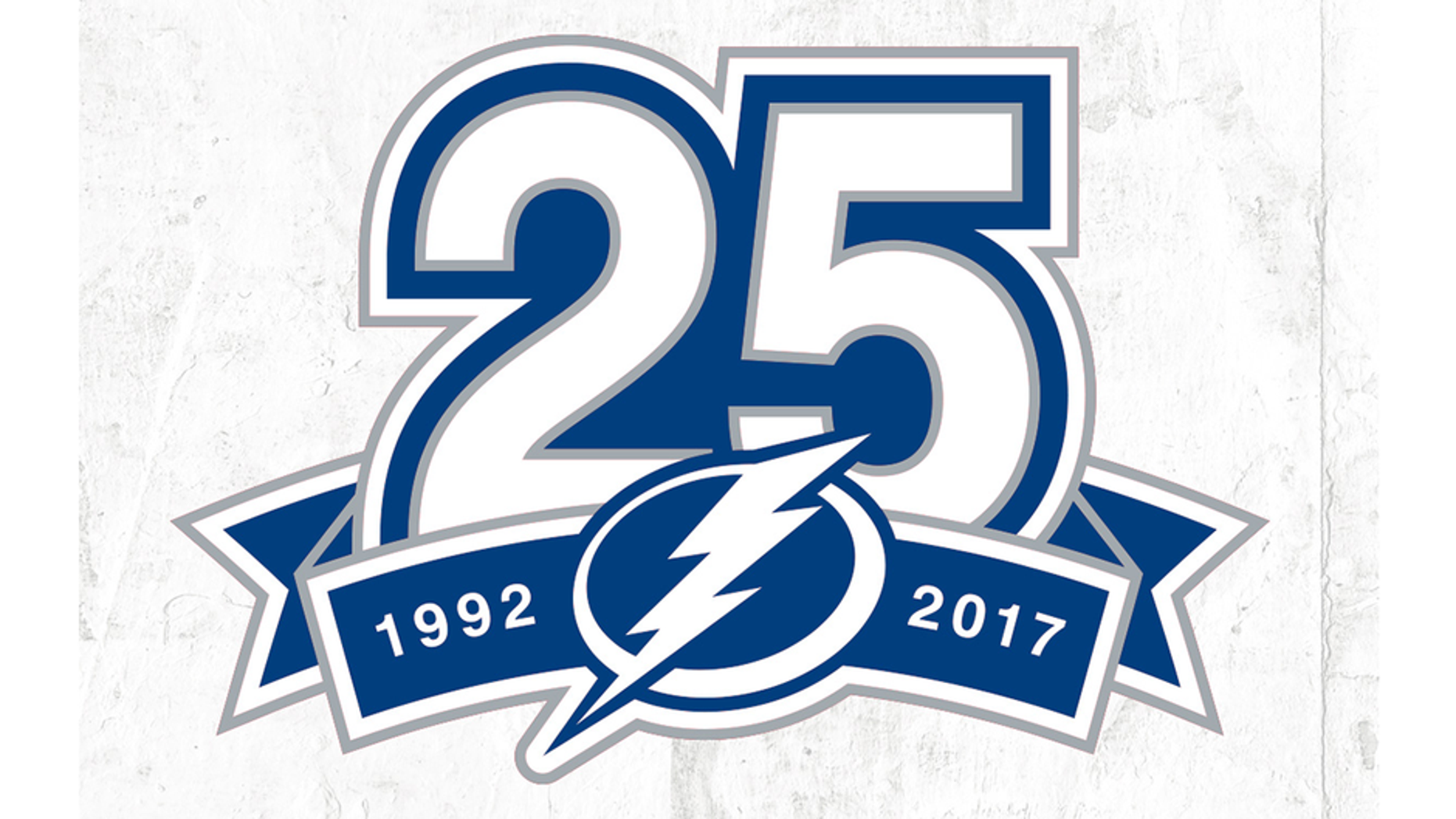 TAMPA BAY LIGHTNING PRESS RELEASE
TAMPA BAY -- The Tampa Bay Lightning unveiled the logo for the franchises 25th anniversary season as well as a number of the events that will be part of the celebration during 2017-18, tonight at an exclusive Season Ticket Member draft party at AMALIE Arena.
It is with great excitement that we unveil the logo and announce a few of the details surrounding our 25th anniversary celebration tonight, Lightning CEO Steve Griggs said. As the Lightning franchise turns a quarter century, it is a perfect time to reflect upon and celebrate the people and moments that have defined the team from its conception. As we continue to strive every day to create a world class-plus organization on and off the ice, we look forward to honoring the past and our great fan base.
The 25th anniversary logo features the number 25 along with the Lightning logo in the forefront. Underneath the number and logo features the years 1992-2017, representing the organizations first season as well as when it will begin its 25th season. A 25th anniversary patch will be affixed to the upper right chest of the Lightnings home jersey all season. In addition, the road uniform will feature the 25th anniversary patch for all games following NHL All Star Weekend. For games prior to the All-Star break road jerseys will feature the 2018 NHL All-Star logo patch.
In conjunction with the Lightnings 25th anniversary season the team will host a number of events honoring the franchises history, as well as those individuals and events which had a significant impact on the organization. Below is a list of just a few of the events that will be featured:
More events and festivities, including the Lightnings annual Fan Fest, will be announced at a later date.