Lightning edged by Predators in OT of preseason tilt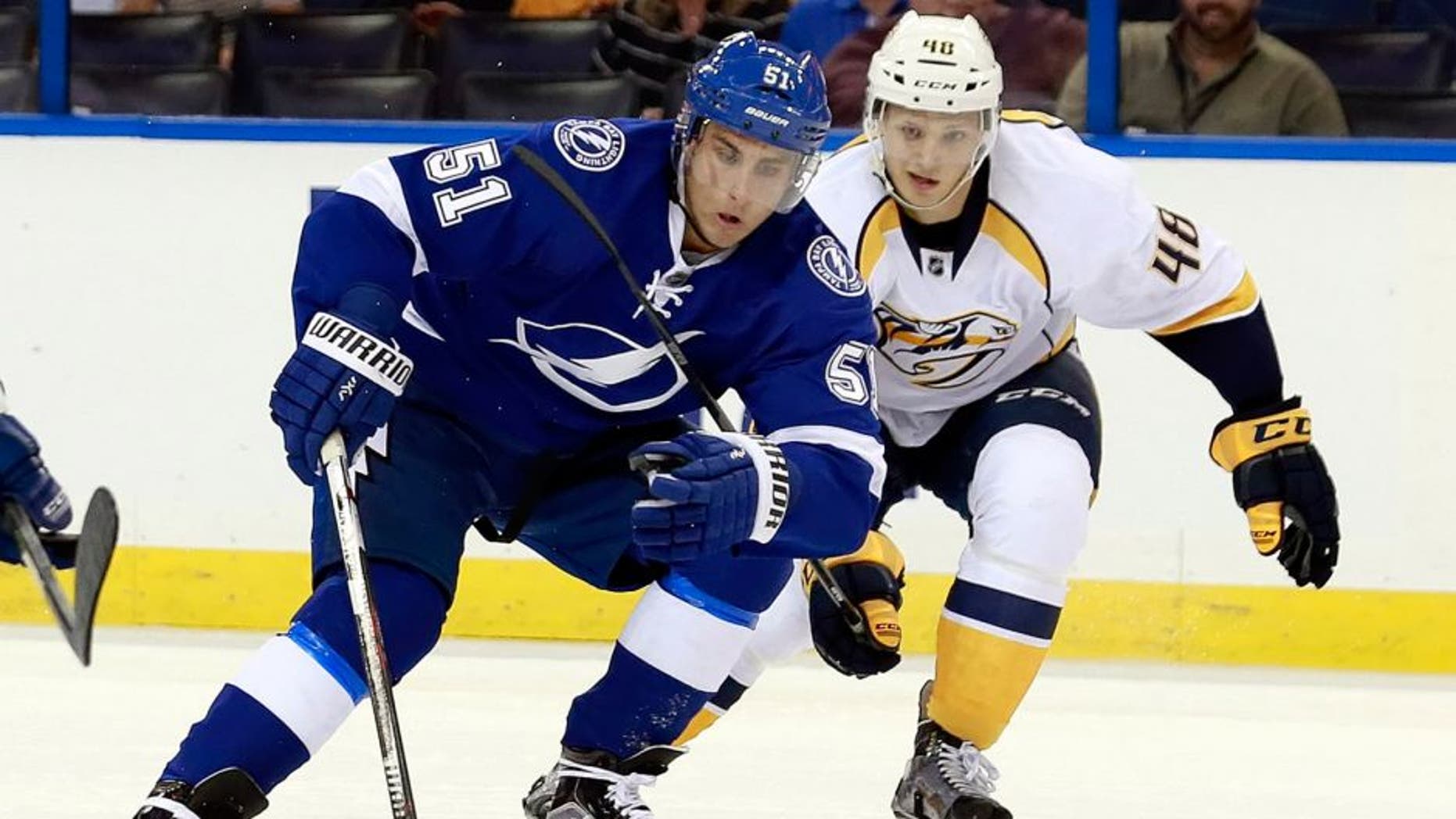 Mattias Ekholm's goal 3:50 into overtime gave the Nashville Predators a 3-2 win over the Tampa Bay Lightning.
Cody Bass and Viktor Arvidsson also scored to help Nashville rally from a 2-0 deficit in the third period. Carter Hutton made 26 saves for the Predators.
Erik Condra and Jonathan Drouin scored for the reigning Eastern Conference champion Lightning. Reserve goaltender Adam Wilcox allowed all three Nashville goals on 17 shots. Starter Ray Emery made 10 saves in the first 30 minutes.