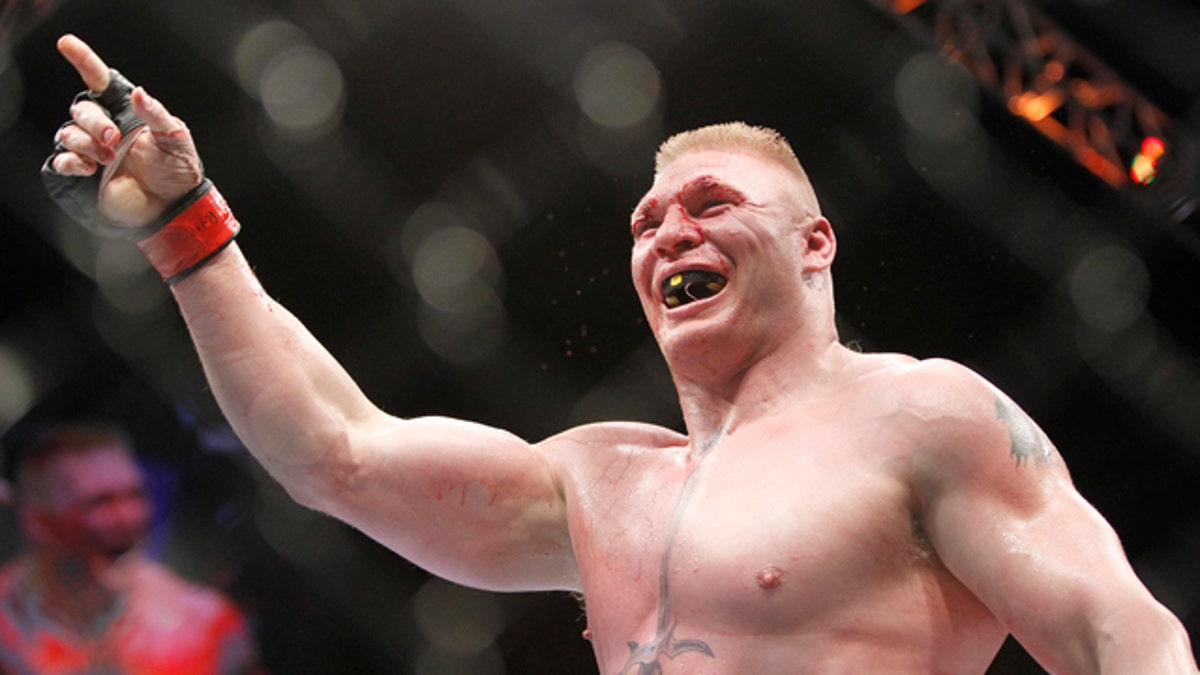 Former UFC heavyweight champion Brock Lesnar has diverticulitis again and has withdrawn from next month's title elimination fight.
Lesnar had diverticulitis two years ago. He says the digestive disorder is not as serious this time, and he's not retiring. He calls this episode a "bump in the road."
Diverticulitis is when the small, bulging sacs of the intestine's inner lining become infected or inflamed. Usually these sacs, or pouches, are located in the colon, according to the National Institutes for Health.
It's not exactly known what causes diverticulitis, but a low-fiber diet, including too many processed foods, could be to blame.
When a person becomes constipated, or they strain on the toilet, this causes pressure on the colon and intestines, which may cause the pouches to form.
Some people with diverticulitis may not have any symptoms, or they may have bloating and cramping. Other symptoms include: tenderness in the lower, left side of the abdomen, gas, fever and chills, nausea and vomiting, and no appetite.
Lesnar says he has been feeling symptoms the last three months and felt weak in training. He is deciding whether to have surgery or face the prospect of dealing with the condition for the rest of his life.
Shane Carwin will replace Lesnar in the UFC 131 main event against Brazilian Junior Dos Santos at the Rogers Arena. The winner will get the next shot at heavyweight champion Cain Velasquez.
The Associated Press contributed to this article.