Leading politicians question club's decision to allow a convicted rapist to train with squad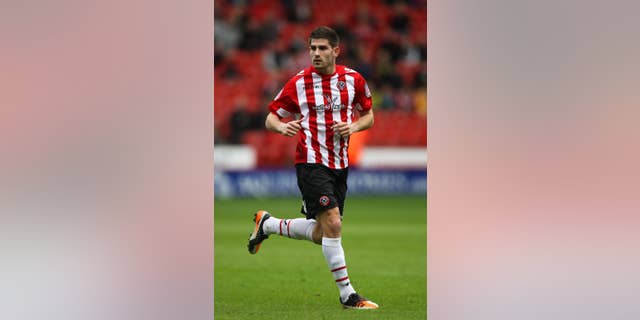 NEWYou can now listen to Fox News articles!
SHEFFIELD, England – Sheffield United's decision to allow a player who was convicted of rape to resume training with the club has provoked widespread condemnation from British politicians and campaign groups.
Ched Evans was released from jail last month after serving half of a five-year sentence for raping a 19-year-old woman. United, which plays in England's third division, says it has accepted a request from a players' union to allow him to train at its facilities.
Paul Blomfield, a Sheffield-based legislator of the opposition Labour Party, urged the club to reconsider its decision because the issue is "dragging our name through the mud and dividing fans."
Deputy Prime Minister Nick Clegg said United needed to think "long and hard about the decision" because footballers are not "just any old employee, they're also role models."