Lane Kiffin offers scholarship to Tee Martin's 7th-grade son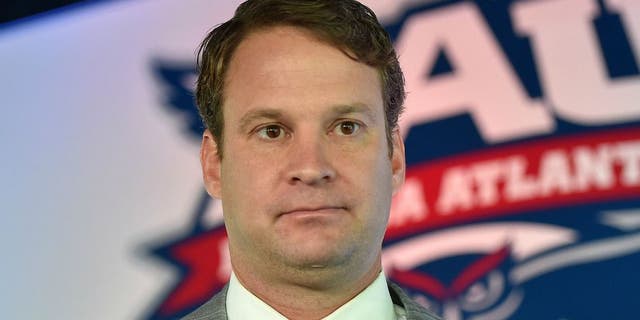 Lane Kiffin is tapping into his not-so-deep Tennessee roots in his latest recruiting effort. The new Florida Atlantic coach has offered a football scholarship to Tee Martins 13-year-old son, Kaden.
Martin starred for the Volunteers at QB from 1996-99, while Kiffin spent one year (2009) as Tennessees head coach before moving on to USC. During his three-plus seasons coaching the Trojans, Kiffin hired the elder Martin for his staff. Martin now serves as USCs offensive coordinator under coach Clay Helton.
As for Kaden, he is a seventh grader at Adams Middle School in Redondo Beach, Calif. Like his dad, he plays QB but also pitches in baseball.
"I'm just extremely proud and appreciative for the opportunity for Kaden," Tee Martin told AL.com. "He and coach Kiffin have always had a great relationship. I'm thankful."
Kiffin certainly is getting a jump on his competitors when it comes to the 2022 recruiting class, while continuing to draw plenty of attention to his new program at FAU. But a lot can happen in the next five years, especially considering how much has happened to Kiffin in the past five years.