Lakers reportedly trading D'Angelo Russell, Timofey Mozgov to Nets for Brook Lopez and 1st-round pick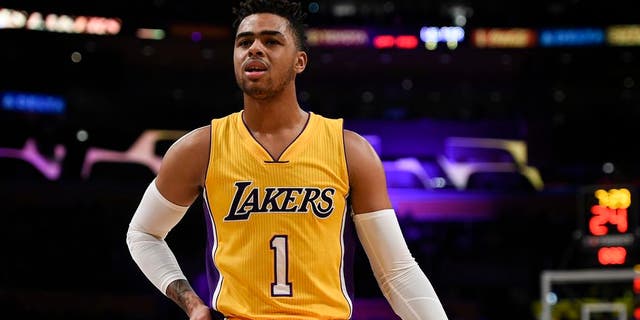 NEWYou can now listen to Fox News articles!
The Lakerswill reportedly trade D'Angelo Russell and Timofey Mozgov to the Nets for Brook Lopez andthe 27th pick in this week's NBA Draft, according to a report from The Vertical's Adrian Wojnarowski.
L.A. is parting ways with the promising 20-year-old Russell in order to dump the remaining three years and $48 million left on Mozgov's contract. The point guard who was selected with the second overall pick in 2015 averaged 15.6 points and 4.8 assists last season.
The incoming contract attached to Lopez has just one year remaining at $22.6 million, which will allow the Lakers to create a significant amount of salary cap space heading into next summer. Paul George will be a free agent at that time, as will LeBron James.
The Lakers have been focused on selecting Lonzo Ball with the No. 2 pick in this week's draft. That would seem like the logical move now that the team will be in need of a starting point guard next season with Russell on his way out.
AP | Copyright The Associated Press. All rights reserved.