Lacy leads with 28 points as WSU overcomes poor shooting in a 62-56 win vs. Bakersfield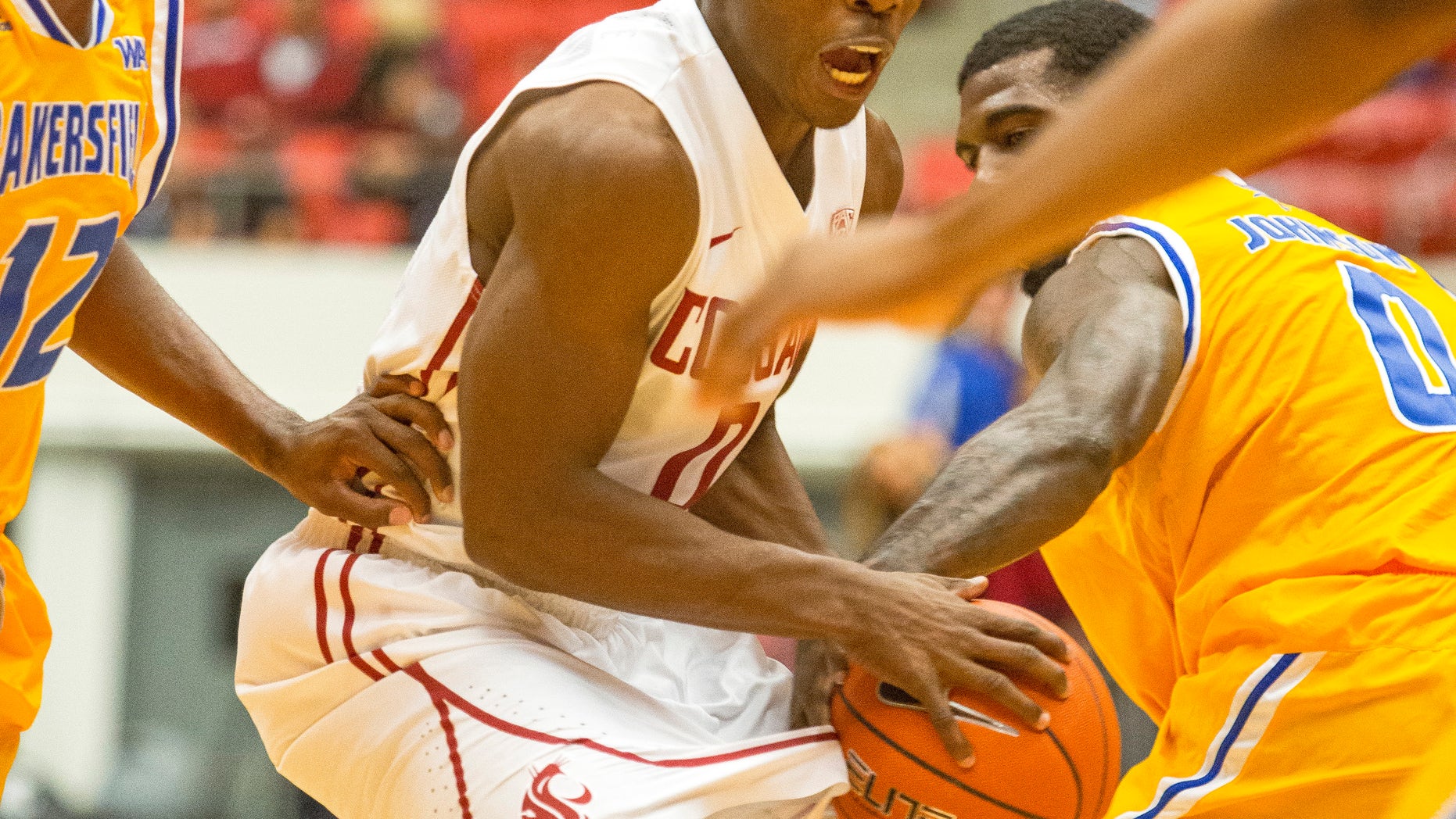 PULLMAN, Wash. – Davonte Lacy had a career high 28 points and led all scores as Washington State overcame a poor shooting night to beat Bakersfield 62-56 Friday night in the season opener.
Freshmen Ike Iroegbu, Royce Woolridge and D.J Shelton added eight each as Washington State held off a late game surge by Bakersfield. Lacy had a steal and a dunk which sparked a second half 12-0 run to give the Cougars a 45-27 lead with 13 minutes remaining.
Abdul Ahmed added 12 points and six rebounds and hit three 3-pointers for Bakersfield, who came back from an 18 point second half deficit.
With 1:33 remaining, Ahmed hit a crucial 3-pointer to bring the Roadrunners to 58-56, but they fouled down the stretch.
Shelton and Woolridge hit free throws to hold on for the win.
The Cougars shot a dismal 31 percent for the game and went 4-23 from behind the arch.