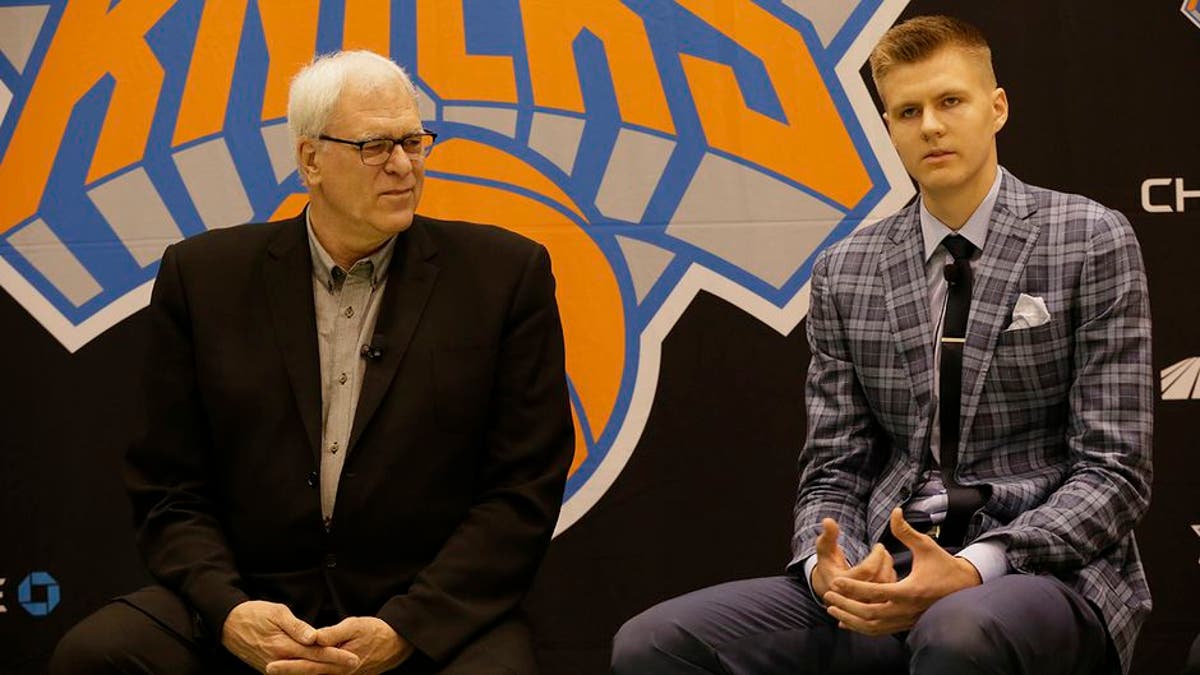 Phil Jackson made it clear he's ready to move on from Carmelo Anthony on Friday, but the way he's handled the situation isn't sitting well with the future star of the Knicks' franchise.
Kristaps Porzingis skipped his exit meeting with Jackson due to his frustration with the dysfunction surrounding the team, according to multiple reports. Anthony appeared to respond to Jackson saying that he'd "be better off somewhere else" with an Instagram post, one which Porzingis chose to like.
The Knicks' second-year big man was outspoken about the team's lack of direction earlier this season, according to ESPN.
Porzingis in February discussed one issue plaguing the team when he said there was confusion from "top to bottom" due to multiple changes in schemes by head coach Jeff Hornacek and the coaching staff over the course of the season. He said there was "a lot of stuff that's not clear" to players and that it was "hard to play like that."
The good news for Knicks fans is that regardless of what happens with Anthony, Porzingis can't choose to leaveanytime soon. He's under contract for at least the next two years, and would need to take a huge financial risk by playing out the 2019-20 season on a one-year qualifying offer in order to then become an unrestricted free agent.
Jackson should be long gone by then, but he could certainly do plenty of additional damage to the team in his final two years on the job.