Kings agree to terms with John Stevens as the team's new head coach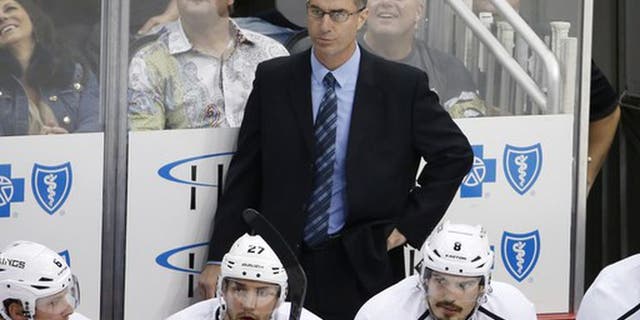 The LA Kings have found their new head coach. And they didn't have to look too far.
John Stevens will be the main man behind the Kings' bench next season. The former Philadelphia Flyers head coach has been an assistant with the Kings since 2010.
Stevens replaces two-time Stanley Cup winner Darryl Sutter having initially served as Kings interim head coach before Sutter's hiring in 2011.
In Philadelphia, Stevens lead the Flyers to two playoff appearances and was named Coach of the Year by TheHockey Newsin 2008.
The Kings have scheduled a press conference for Monday to announce Stevens appointment. The conference will be streamed at LAKings.com.