Ken Starr got asked about a Baylor email and it did not go well for him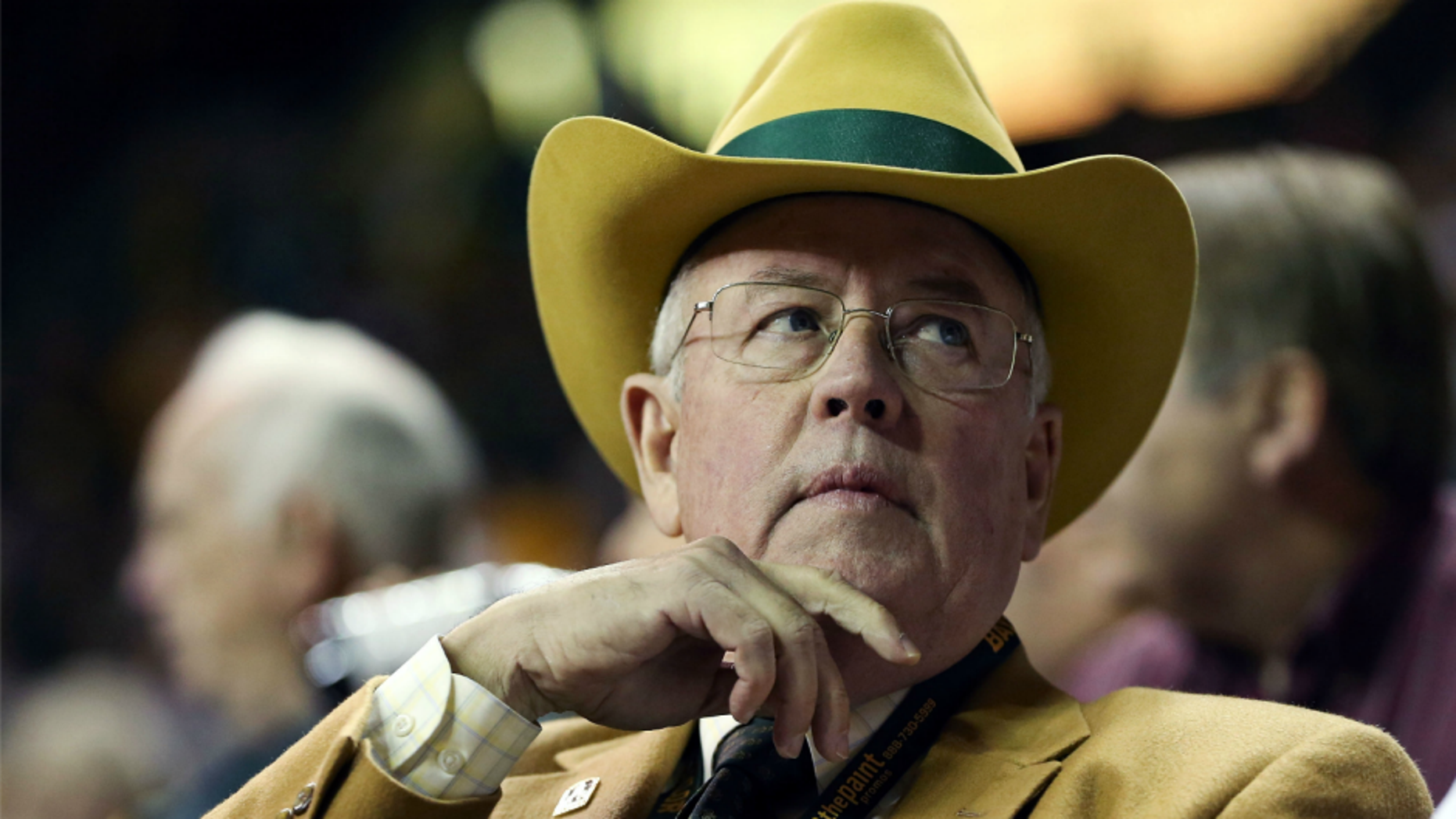 The latest in the ongoing series of rough headlines arising out of Baylor comes courtesy KWTX TV in Waco, which this week conducted an interview with recently departed Baylor president Ken Starr.
The station aired a special segment of their multi-part interview that shows Starr being asked directly about an email that has been central to much of the investigation around this case. The subject line is "I Was Raped at Baylor," and was reportedly sent from a female victim to several school officials, including Starr.
In the video, KWTX's Julie Hays asked Starr whether he saw this email. Starr's response:
Hays says that at that point, a woman off-screen asked Hays' news director not to use this portion of the interview. When the news director refused, Hays says, the woman pulled Starr out of the room, saying "I've got to talk to you," which you can see in the video.
The woman is Merrie Spaeth, a PR specialist and owner of her own firm -- a "master of executive coaching" and "one of the most influential communication counselors in the world," according to the firm's website. And she has the resume to back it up. Spaeth was director of media relations for the Ronald Reagan White House and, according to the video, coached Starr during former President Bill Clinton's impeachment hearings.
Back to the video: After some time out of the room, Spaeth and Starr return. Hays asks about the email again. This time, Starr gives this response:
He then turns to Spaeth and asks, "Is that OK?" Spaeth replies, "Don't look at me, look at her."
Hays asks a third time, and this time Starr has a much for firm response:
The video isn't a smoking gun, but certainly Starr and Spaeth were hoping that these portions of the interview wouldn't air. At best, the heavy coaching and shaky answers over a central piece of the entire scandal are not doing Starr or Baylor any favors in convincing the public they've achieved the transparency they once promised.
The interview appears to have taken place either Tuesday or Wednesday. On Wednesday, FOX Sports' Bruce Feldman also had an interview scheduled with Starr, but Starr backed out: