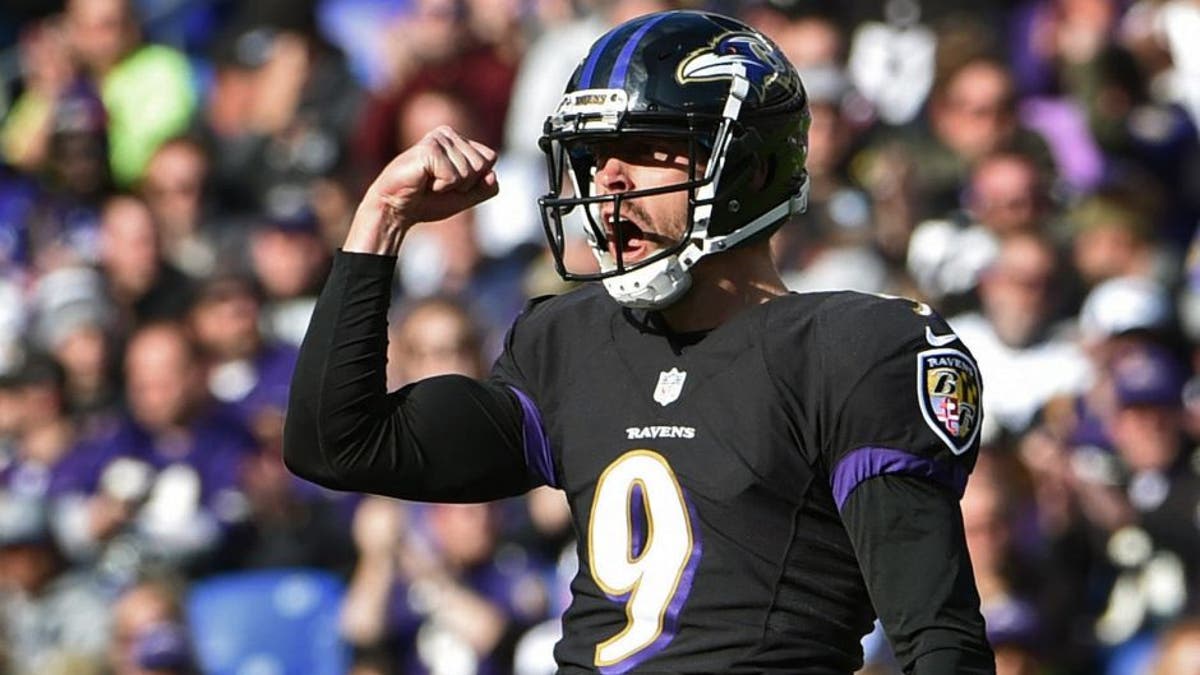 NFL kickers don't get the attention that quarterbacks and running backs do at the Pro Bowl, but the Ravens' Justin Tucker is doing his best to change that.
After drilling a 75-yard field goal in practice earlier in the week, Tucker moved in to 60 yards. Only this time, he'd be kicking into a basketball hoop, not the uprights. And just as you'd expect, he nailed it.
No word on whether Lions kicker Matt Prater will try to one-up him on this one after he did so with a 76-yarder to top Tucker's. Sure, there's a bit of luck involved in that kick, but Tucker demonstrated his accuracy this season by missing just one field goal all year.