Julian Edelman becomes car salesman for a day and it's hilarious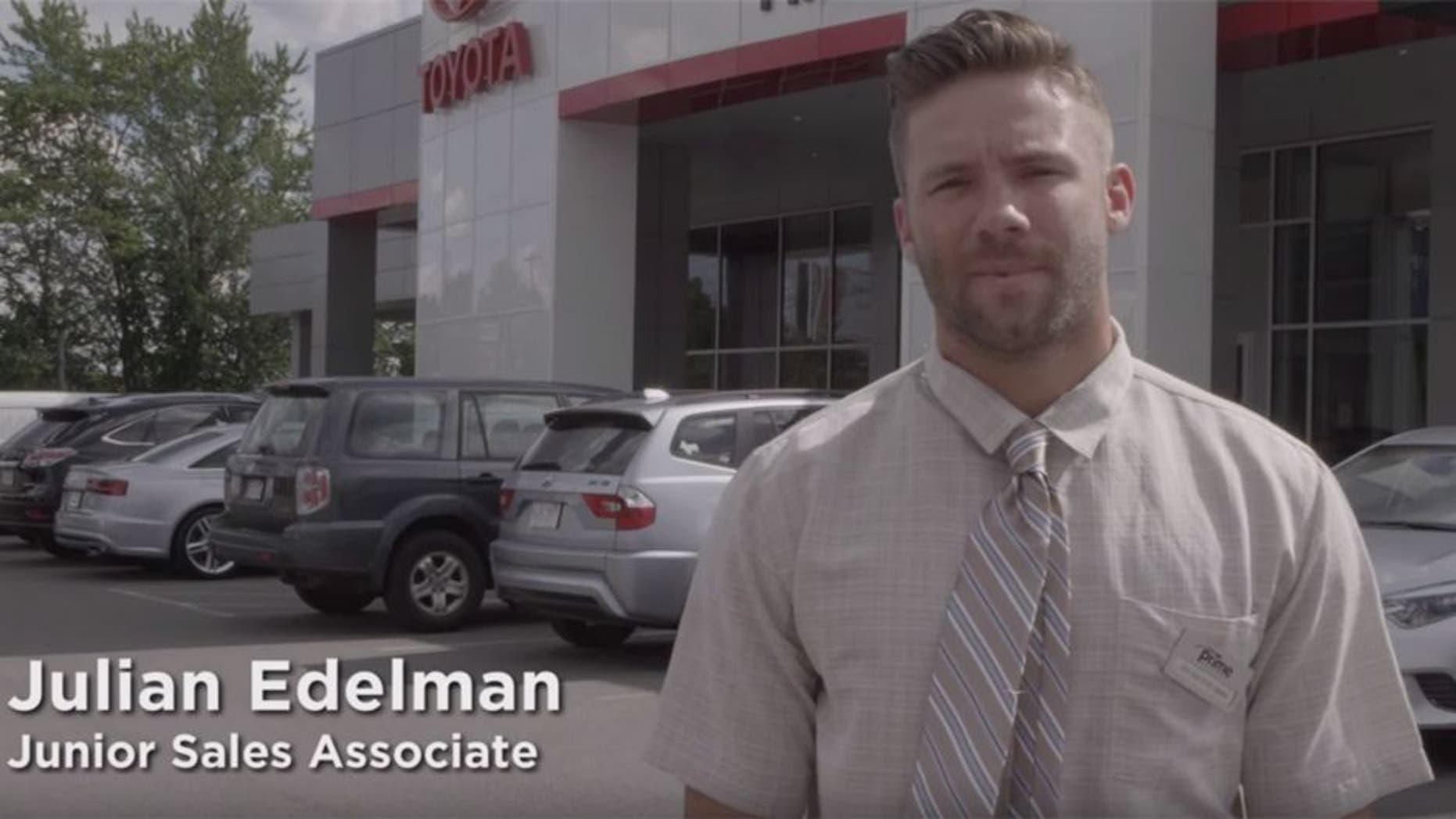 If you follow Julian Edelman's YouTube account, you've seen him host a cooking show and spoof "Between Two Ferns."
In his newest adventure, the Patriots wide receiver takes on the role of horrible car salesman.
In the funny commercial, Edelman struggles to make a sale, mocks his haircut, compares his looks to Tom Brady, flirts up a storm, berates buyers, bullies a co-worker and more.
Clearly, Edelman's role model was Larry David.