Judge sets bond, court date for Johnny Manziel assault case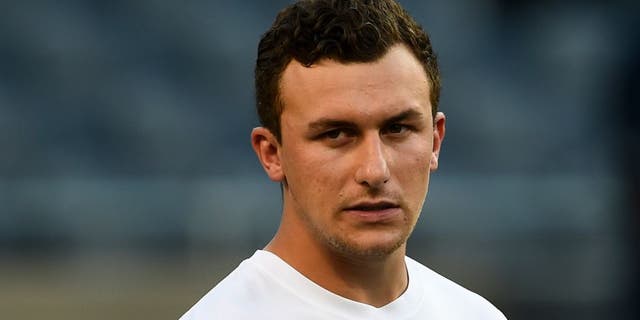 Free agent quarterback Johnny Manziel has been ordered by a Dallas judge to appear in court on May 5 and his bond has been set at $1,500 one day after being indicted by a grand jury on a misdemeanor assault charge.
The conditions of the bond state that Manziel must stay away from the alleged victim -- his ex-girlfriend Colleen Crowley -- and he cannot possess a firearm. The court did not order Manziel to abstain from drinking alcohol.
The judge said Manziel can turn himself in at any time nex week, according to ESPN. Manziel's attorney, Robert Hinton, told reporters that his client intends to appear for his scheduled court date.
Manziel has been accused of hitting Crowley during an argument between the former couple at a Dallas nightclub back in January. If he is found guilty of the Class A misdemeanor assault charge, Manziel faces a maximum penalty of one year in jail and a $4,000 fine.